Skinny fit: 7 types of men's bottoms that embraced skinny fit.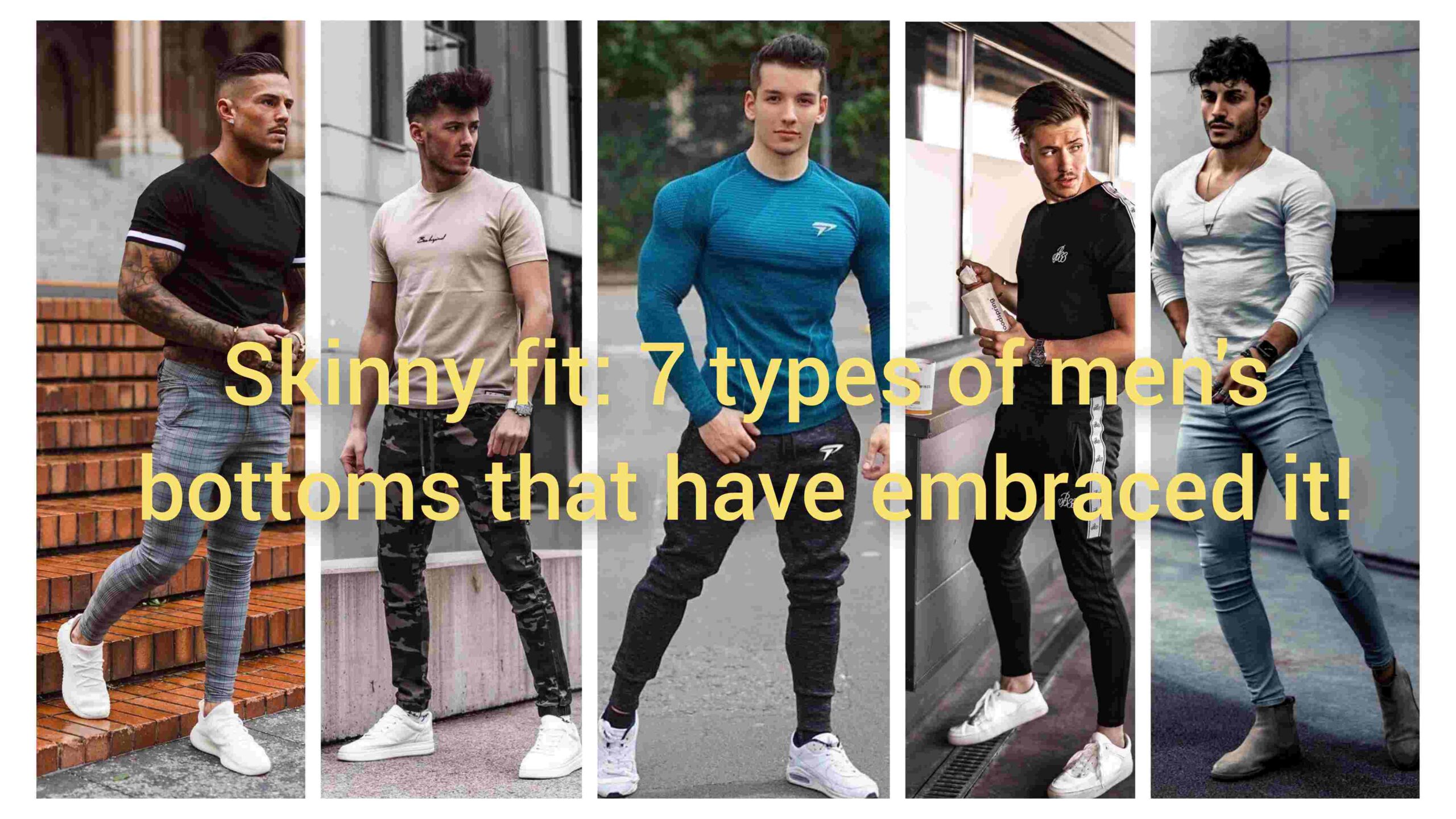 Skinny jeans for men? invited frowns and shrugs from fashion gurus not long ago. They have seen the heyday already. Is this trend dead? not really. The skinny fit may not be the norm but is still in. The 2010s saw great changes and innovations and numerous departures from the established norms in the fashion industry. Fashion trends saw rise and fall, some fads faded away with the passage of time and some others endured the test of time and obtained the status of something like a classic. There were trends that became the very norms of mainstream fashion.
The rise of skinny jeans in men's fashion is one of such rare stories of a fad achieving the status of an enduring trend and a fashion craze. This preference for skinny fit has spread to almost every species of men's bottoms, including chinos, track pants, and joggers to name a few. Skinny denim has earned a special spot in men's wardrobes, and it seems irreplaceable at present. This particular fit of denim has inspired men to flaunt their silhouettes and embrace other figure-hugging styles. The skinny fit has been adopted in a number of men's bottoms other than jeans. If you are a fan of skinny fit, you need not limit yourself to skinny denim. You can find this fit in most trousers that guys wear daily. Here are 7 types of pants that you can easily find in your preferred figure-hugging skinny fit.
1. Skinny chinos:
Chinos have risen to be a staple of men's casual fashion, no man's wardrobe is complete without chinos. Skinny chinos are the most popular fit as far as chinos are concerned. Form-fitting tapered chinos earned a spot in men's fashion collection just after the rise of skinny jeans in men's fashion somewhere in the early 2010s. 
2. Skinny track pants:
Skinny track pants carved a special place in men's athleisure wardrobe collection.  Skinny track pants are valued both for their functionality and aesthetic. Gym-going men prefer outfits that are comfy and functional as well as aesthetically pleasing, skinny track pants are ubiquitous for these very reasons.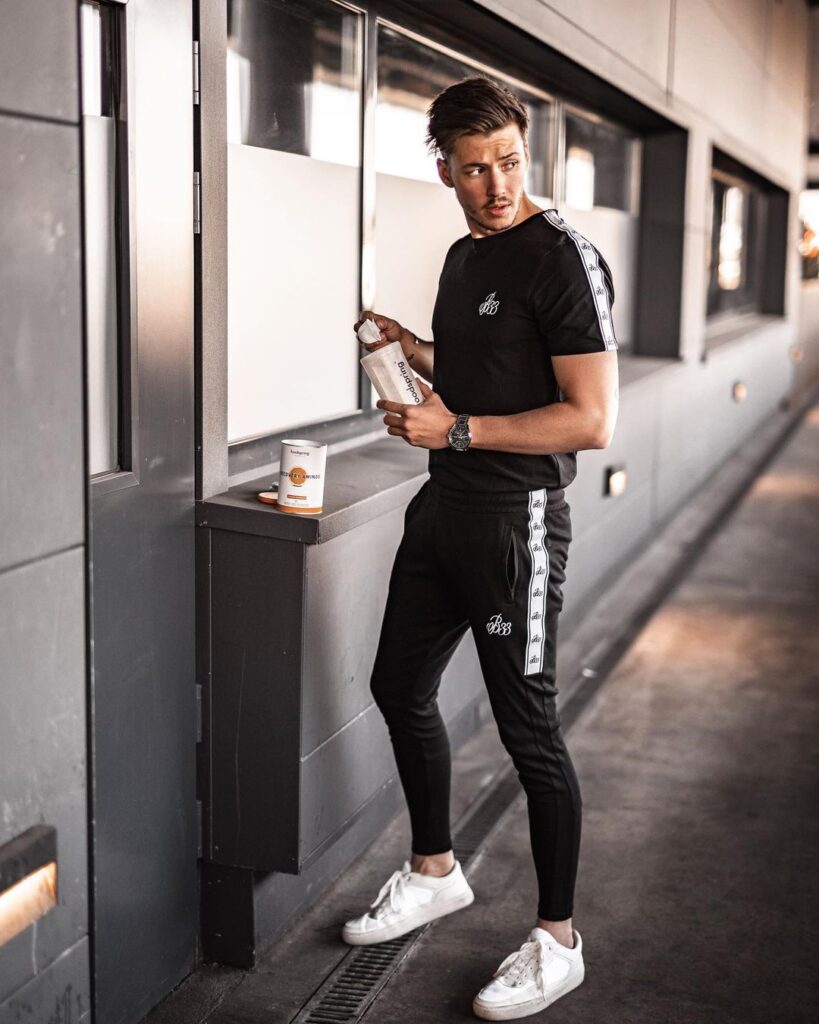 3. Tapered sweatpants/joggers:
Tapered sweatpants are one of men's favorite leisure time bottoms. This trend likely started somewhere in the mid-2010s and is still current in the 2020s. The flexibility in movement and silhouette-friendly fit offered by skinny sweatpants makes them increasingly desirable as leisure time loungewear.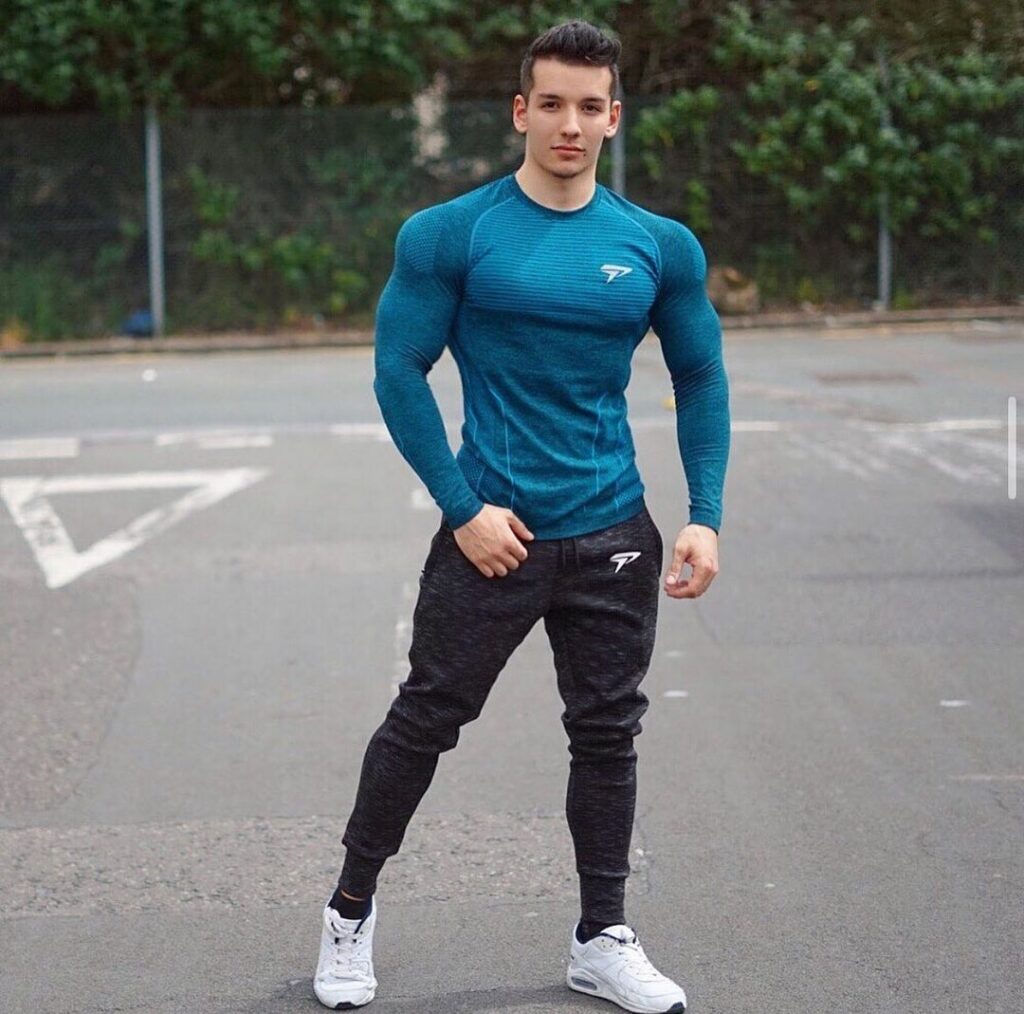 4. Cropped dress pants or plaid/ checkered skinny pants:
Men's persistent preference for tapered skinny fit for their bottoms entered from the casual to the smart-casual realm and even formal realm with the rise in popularity of skinny cropped pants. The late 2010s saw a trend in men's smart casual wear fashion marked by the ankle-baring skinny tapered pants and sockless feet. Skinny fit has triumphantly entered the smart casual realm in men's fashion and there seems to be nothing stopping it.
5. Skinny camo trousers/combat pants:
skinny camouflage pants are a fashionable addition to men's casual wear. This military-inspired style of trews is wildly popular as streetwear among young men. The skinny fit style in camouflage pants is yet another example of the influence skinny jeans have had on men's street style.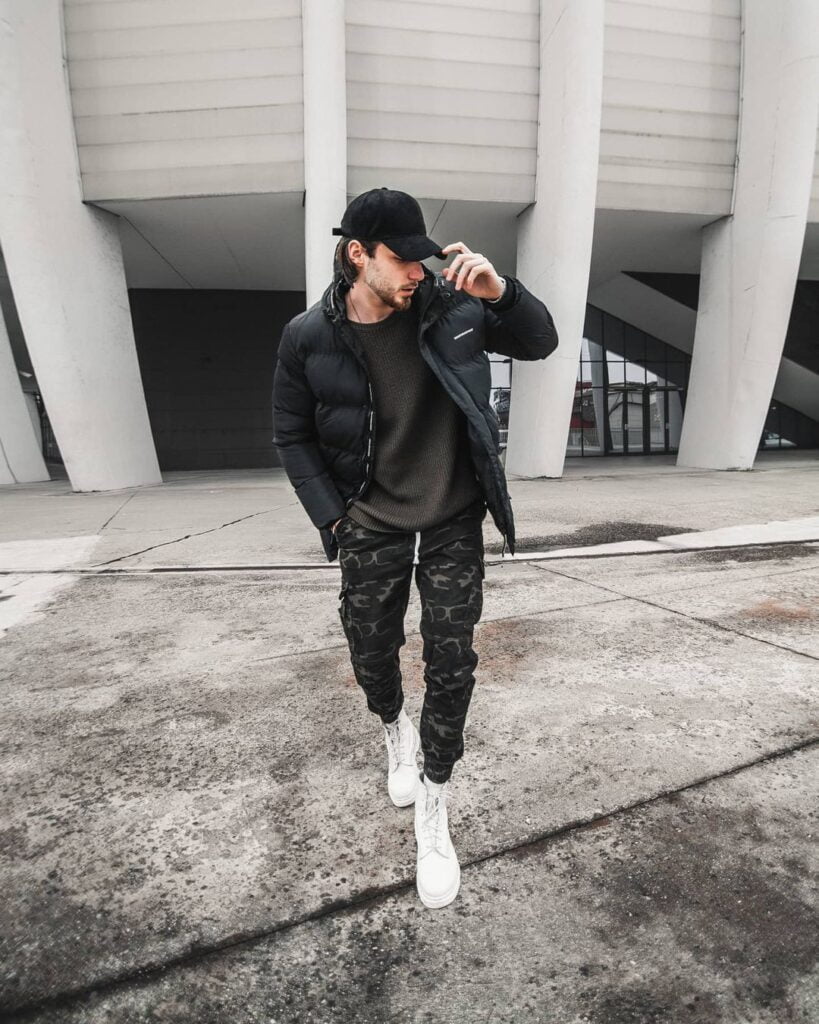 6. Skinny cargo pants:
Cargo pants have long been viewed as more practical than elegant types of trousers. But this opinion has now been changed because of skinny cargo pants that have a more fashionable look and aesthetic. Cargo pants with skinny fit are growing in popularity among younger people as an urban casual fashion.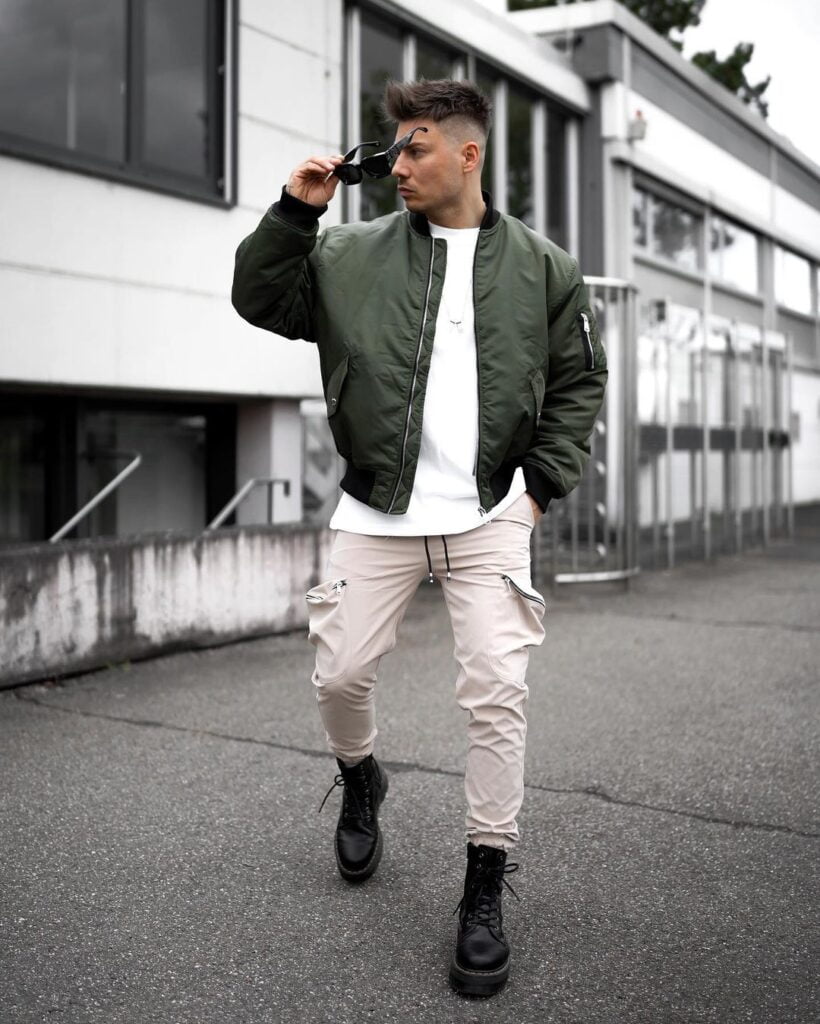 7. Skinny drawstring/hipster pants:
This super-casual style of men is another reminder of a trend that refuses to go, the skinny fit of men's trews. Drawstring trousers are a staple of everyday wear, the skinny fit gives them an aesthetic that makes them worth trying for every man.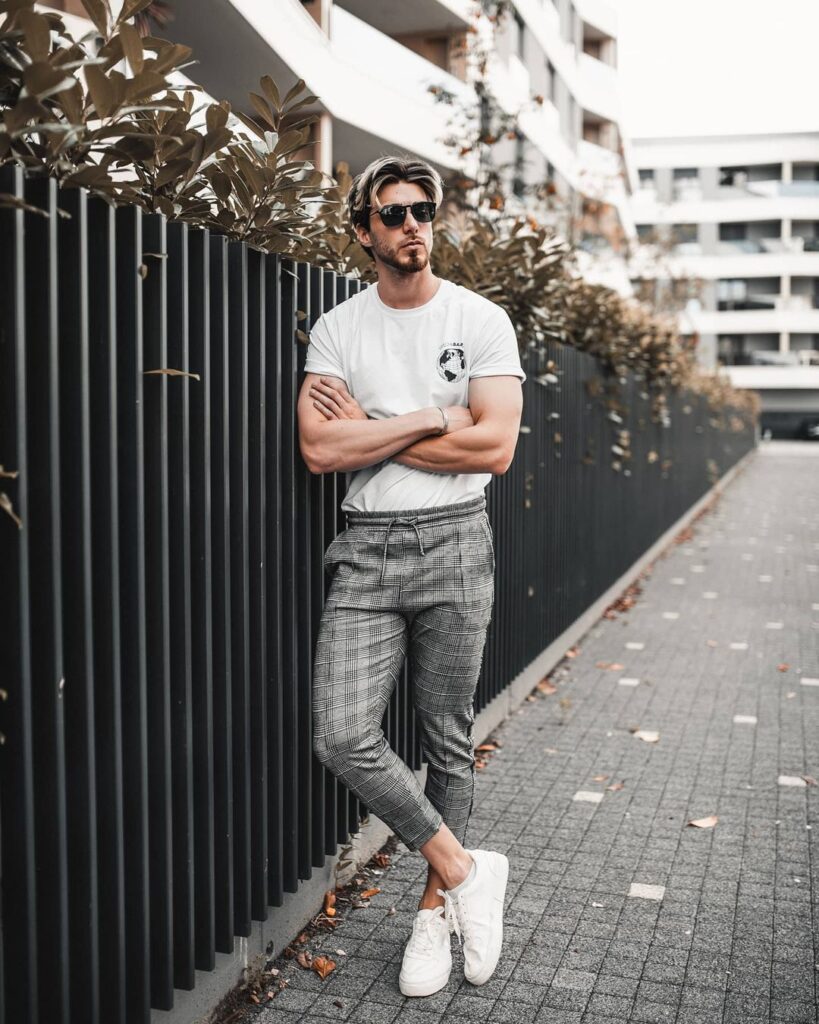 Final thoughts:
No matter what verdicts the fashion gurus have been passing over the years, skinny fit is very much alive along with its ever-extending family of form-fitting tapered trousers. Your wardrobe needs to be equipped with trackpants, joggers, chinos, and checkered pants that are flattering and fit your legs to make them look good. Skinny fit is the go-to style for fashion-forward men even in 2022.
---