5 reasons why skinny jeans look so attractive and you shouldn't discard them even in 2023!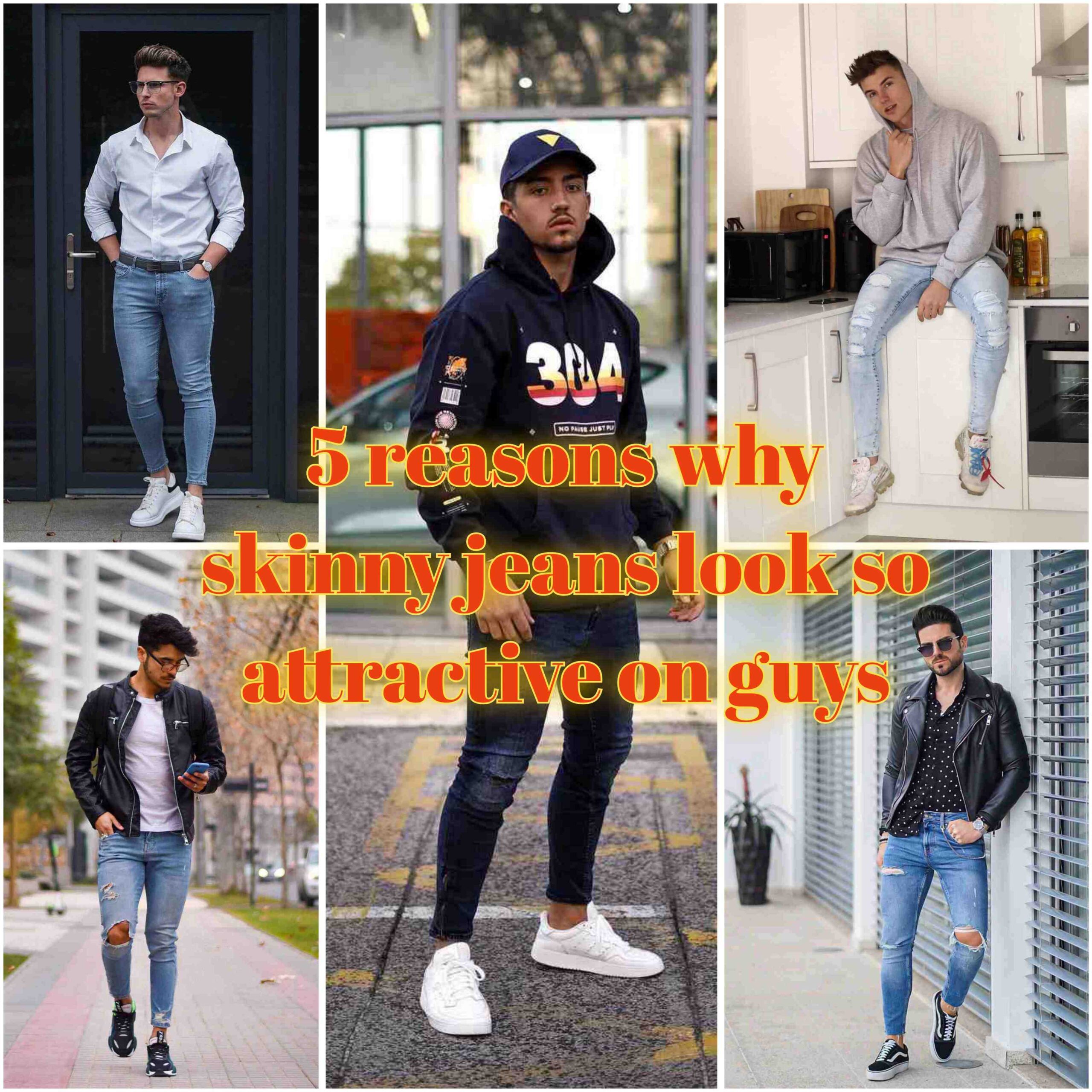 Skinny jeans are dead,
They were just a fad that has already seen its heyday.
The demise of skinny jeans is imminent
Their days are counted as generation z no longer wants these skinnies in their wardrobes!
Things like this and even worse have been said about skinny jeans but time has proven otherwise. Skinny fit is very much in if not the norm even in 2022. Are they declining in popularity? Maybe. They are not enjoying the crazy popularity they used to in the 2010s. But are they going out of style? No, not anytime soon! In fact, they are making a comeback possibly, a resurgence!
Men's fashion trends and stats tell something else. The truth is this insanely sexy style of denim is far from being over, the style is very much in. The tapered skinny fit has made inroads into other species of men's bottoms, like skinny chinos, track pants, sweatpants, and camo pants. Tapered skinny looks are everywhere even dress pants have been almost transformed by this fashion obsession for a form-fitting and tapered look.
Skinny jeans, even in 2022, are a must-have for guys as a piece in their casual and smart-casual wardrobe. This explains their continued presence in men's wardrobes thanks to the style and class they offer. Skinny jeans simply look attractive and cool on guys and there is no denying the fact.  So do skinny jeans look good on men? Of course they do, here are five reasons why these form-fitting jeans give a uniquely stylish and attractive look to guys.
5 Reasons Why Skinny Jeans Look So Attractive On Guys.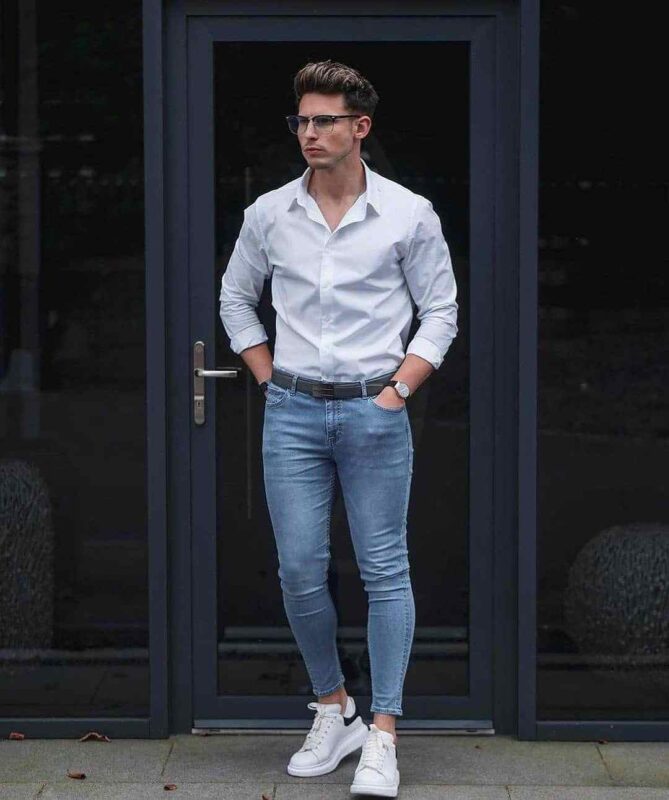 1. Skinny jeans offer an amazing blend of style and comfort:
This is so true, you can go for the tightest fit yet you don't have to sacrifice the comfort of wearing it. Spandex works like a charm to make these jeans so stretchy. There are so many guys out there who'd love to show off their bodies if only they could find the perfect jeans that are as tight as they could be yet comfortable and stretchable enough to facilitate moving about.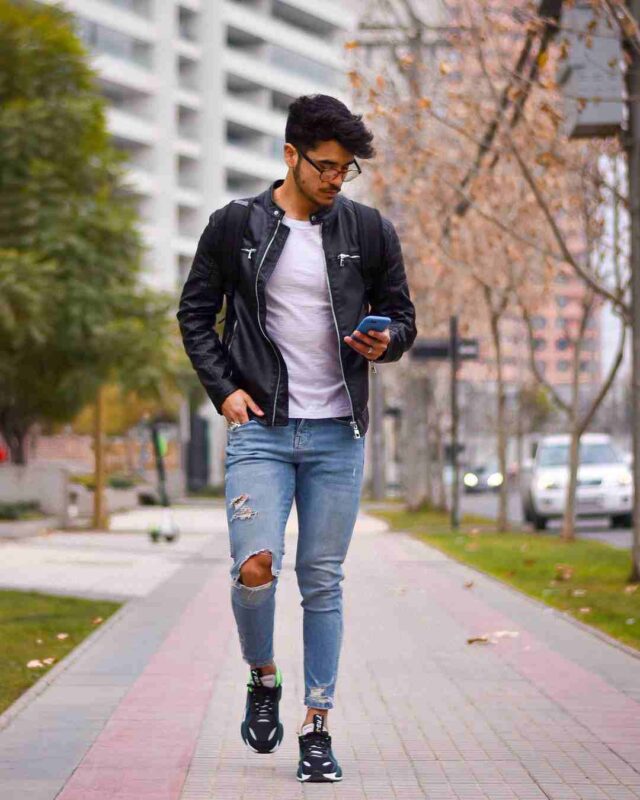 2. They make you look taller, slimmer, and younger:
Skinnies for guys were stigmatized in the earlier years of the trend, the early years of 2010, for being feminine and juvenile, and ridiculous. Fashion gurus maintained that strong confident alpha males must stay away from skinny jeans because the style was not manly, macho, and mature enough. But the style endured all criticism and men couldn't help falling for the charm of looking youthful, feminine, and sexy. Men with smaller heights loved the style because it helped them look taller, and bulkier men adopted the style because it helped them look slimmer. Any dress that makes you look younger, slimmer and taller makes you look attractive, It's a no-brainer. This exactly is the reason why skinny jeans fashion has long moved out of the domain of emo teens and punk stars and entered mainstream male fashion.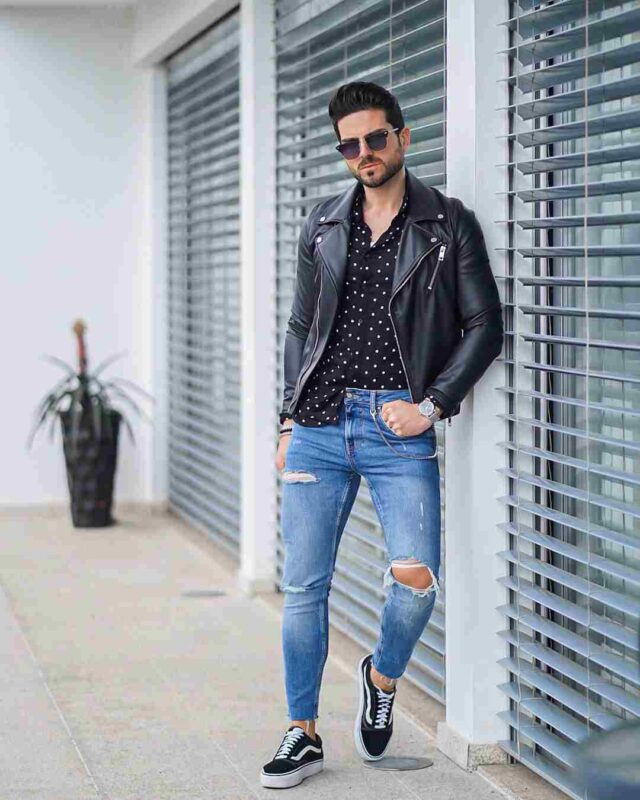 3. Skinny jeans highlight the shape of men's legs:
Skinnies define the contour of male legs because of the tapering and stretch. This makes guys look so attractive and this is true for an average male body. The truth is the skinny style looks amazing on an average male body that is the majority of men fall into this category. This is the reason why so many men have fallen prey to this "decadent pleasure" of showing off the shapes of their leg-shape because this makes them look confident, attractive, and sexy.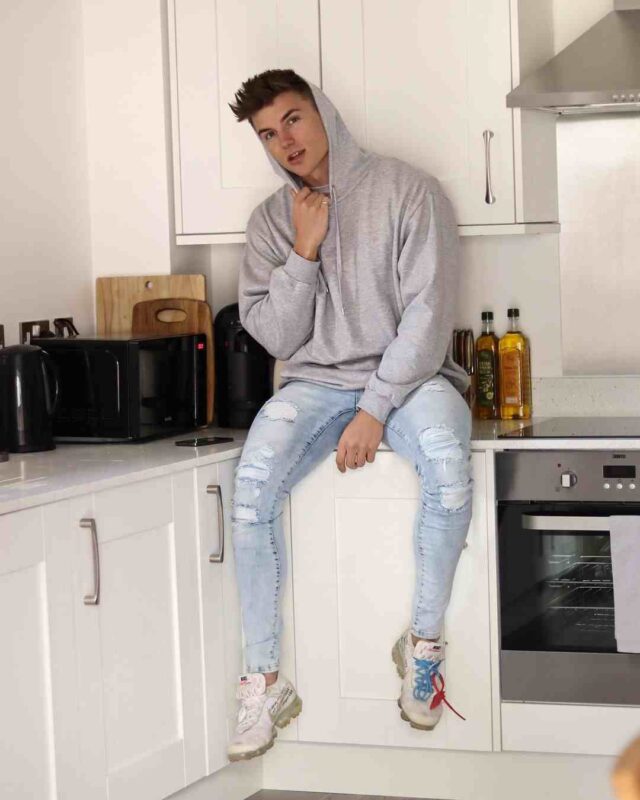 4. Skinny jeans draw attention to the footwear:
This is another reason why skinny denim makes you look attractive, the tapering and tightness at the calves allow ample room for your footwear to show off. When you are wearing skinnies your trendy and pricey shoes, sneakers or trainers won't escape the notice of the viewer. Your stylish shoes when worn with skinny jeans will not only add to the edginess of your look but will also compliment your outfit.
5. They support an incredible range of styles:
Skinny jeans are not only great as a casual outfit but they work equally well in some formal settings. You can team them with an amazingly diverse range of tops. You can wear your skinny jeans with almost anything, button-up shirts, collar shirts, t-shirts, polos, cardigans, jackets, blazers, long coats you name it, you simply can't go wrong with any combo with a little attention paid to the details. 
Final thoughts: As a guy, you need to have a number of skinny jeans with a range of styles and hues to accompany you in any casual setting, there is no better choice than them. Baggy and loose-fit jeans are still a big no in most situations, it is more than likely for the skinny jeans to stay for a long time to come! Distressed and knee-ripped skinny jeans are very trendy and investing in a few pairs is not a bad idea to enrich your casual collection.