When to wear a tank top? 10 occasions to rock a tank top without looking like an idiot.
So when and where should a guy wear a tank top? Tank tops are super informal, enterprising, and a tricky item of outerwear that can be challenging at times to pair and style. There are some places and times when tank tops are more than just welcome, they are a necessity, they can put you on the center stage of attention, and they can even make you look super desirable. You can give them a whirl and get first-hand experience yourself. 
There is a very thin line between great and gross when it comes to wearing tank tops. Tank tops are insanely sexy to wear on certain occasions for men and there is no denying it. But there are times when you just can't put them on because they can make you an irritating eyesore, a freak, and a clown. Tank tops can simply be inappropriate and ridiculous and repulsive on some occasions. So when is the proper time and occasion to rock these super sexy tops? Read on to know when and where to wear men's tank tops and not regret your choice. Here is the list of 10 occasions you can rock your favorite tank tops and don't be frowned upon or laughed at.
1. To the gym and for working out:
Am I playing Captain Obvious? Nope. In fact, this is an absolute no-brainer, everybody knows that, and you sure know that too. The gym is not the only place you can throw on a tank top. Our list is a lot longer. Gym-going and working out is an important chore in our modern lives, call it a boring routine or a necessary evil, all of us have to have a work-out routine to stay in shape. Let me say this, Man has not invented a better shirt than a tank top for the gym, these tops are actually made for the gym and working out rather than using them as invisible undershirts. Image source
2. To the beach: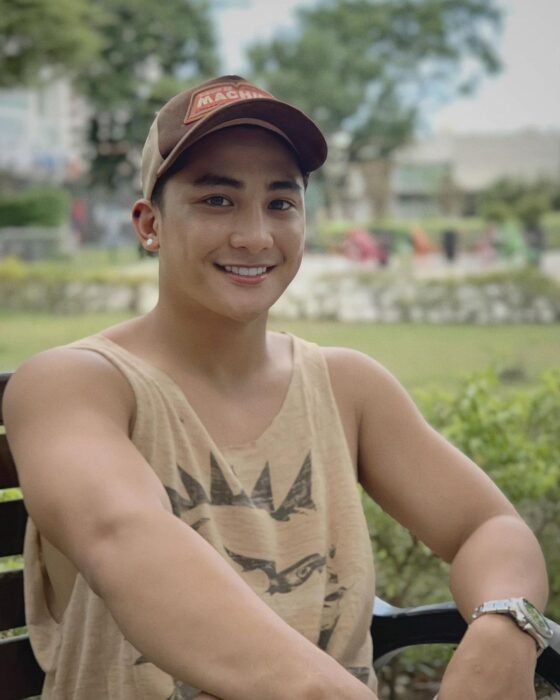 Have plans to hit the beach this weekend and don't know what to put on? A preppy tank top paired with a pair of shorts is the answer to your summer wardrobe woes. You simply can't go wrong dressed in any kind of tank top no matter how basic it is. It's up to you to level your tank top up a notch, it's up to your sartorial ingenuity. Image source
3. For running and yoga in summer: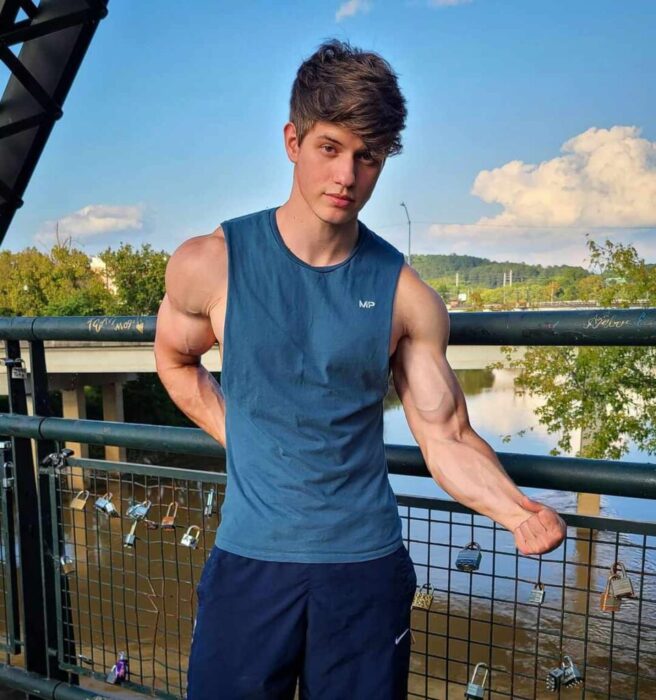 Tank tops have long been used by basketball players, sprinters, and wrestlers. They are a part of what is known as the athleisure style, they are unrivaled for athletic activities both aesthetically and for their functionality. These sleeveless tops are best for running, they are stylish and trendy, and they look great on guys who love running.  Image source
4. For a visit to a club or bar in summer: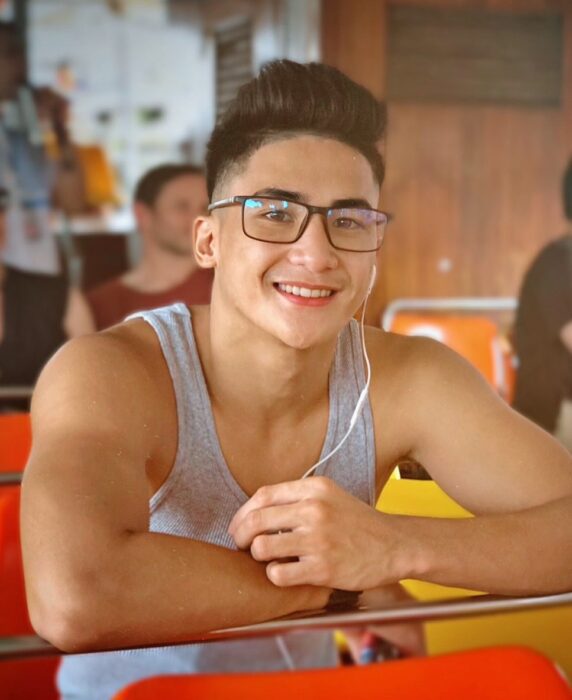 Clubs and bars are no longer places to dress formally and follow age-old etiquette. Times have changed and so have dress codes in clubs and bars. No one can dare to point a finger at you if you wear something super casual like a tank top paired with super distressed denim. Chances are you may well be a head-turner and an object of admiring gazes if you happen to put your knowledge to good use about the best-fitting tank tops that flatter your toned torso. Image source
5. For a Rock concert or festival in summer: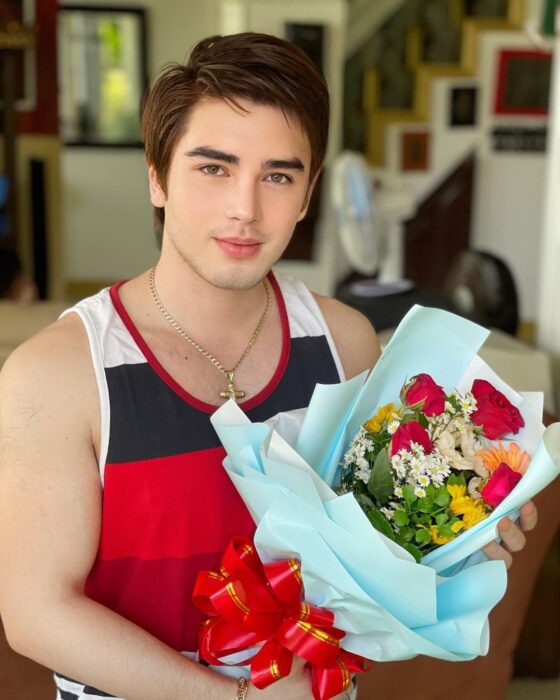 Is there an occasion more suitable than a rock concert to rock your sexiest tank tops and show off the fruit of countless hours of hard work you did for your biceps and triceps? Hell no! When going to a rock concert in summer the last thing you want is a shabby low-energy appearance, a sexy outfit is what can surely amp up your mood and style. You want your body to breathe and you want your toned muscles to be admired, a stylish well-chosen tank top is the answer to your quest. Image source
6. For a saunter down the street: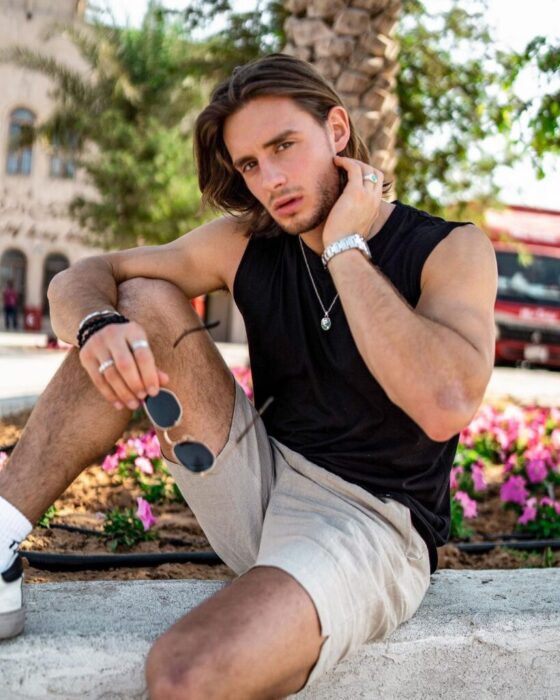 A well-thought outfit showcasing your favorite stylized tank top is a great idea to hit the street in summer. Tank tops and shorts are a staple of men's summer casual wear. A tank shirt coupled with a pair of jeans or matching shorts and loafers or boat shoes, and pair of sunglasses or a bucket hat are the ingredients of a perfect summer outfit. Image source
7. As loungewear on hot summer days: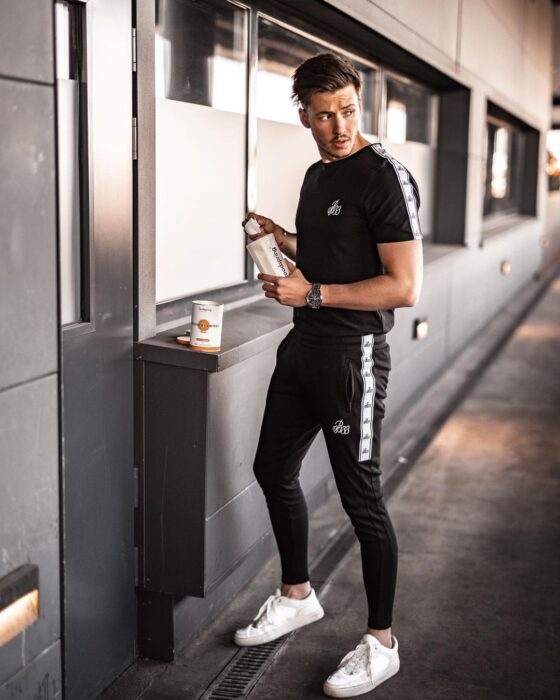 Yes, tank tops are great as loungewear, wear them with sweatpants, shorts, or track pants all day long while killing lazy hours home alone. Tank tops are not bad even for hanging out with friends. Ease of wear, stylishness, and practicality are the factors that make a tank shirt a preferred choice while lounging in summer. Image souce
8. For an alfresco barbeque party/ cookout with friends: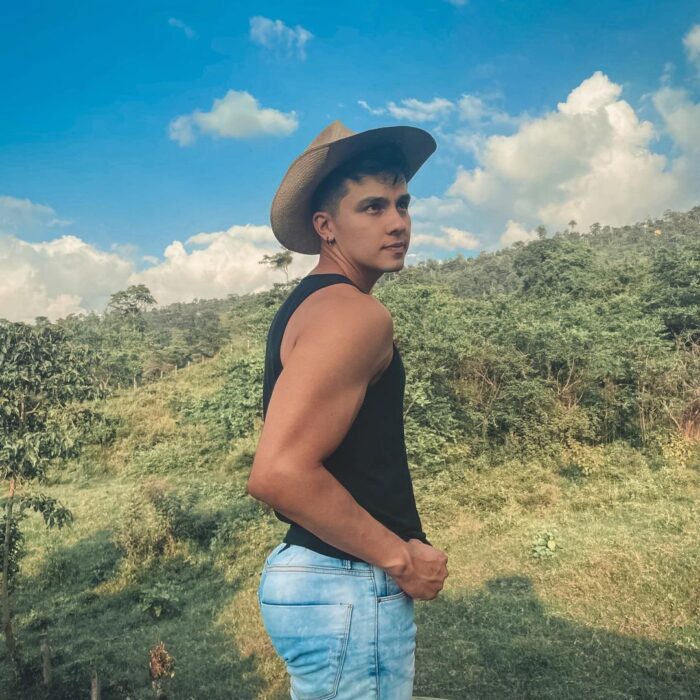 Tank tops are great for this occasion too, you don't need to think hard about that. Nothing's more alpha than an outfit composed of a tank top and a pair of jeans/chinos and a group of macho men clad in stylish tank tops, busy with burning coals is a sight to behold. image source
9. For dining outdoors in summer: 
Summer evenings are the time when you want to feel the breeze on your body and dining outdoors with friends is what gives you that opportunity. As for choosing shirts to wear on such occasions, tank tops are the best option. You can effortlessly put together a no-nonsense tank top outfit for an outdoor event, all you need to have is a couple of shapely tank tops and some confidence to rock the outfit. Image source
As sleepwear:
last but not least, you can use your tank top as a shirt to sleep in, and no one will question your choice. Tank tops have been used in a similar capacity for ages. Comfy and relaxed, you can pair your tank shirt with any kind of bottoms you prefer to sleep in.
When not to wear a tank top: 
There are times you just can't show up in a skimpy and revealing tank top, it can be inappropriate, low-budget, slovenly, and gross! Are those tank tops that bad? Yep, they are really bad, and you go terribly wrong if you wear them at the wrong time and the wrong way.
To a formal party or event: It's a big no, tank tops at a formal event! It will make you look low;-budget, cheap, and a weirdo with no taste. Stick to other reasonable wardrobe options while putting your tank tops to rest.
To a date: That's super creepy and makes you look like a fiendish frigging freak. It's far from being cool to wear a tank top when going on a date, no matter how hot it is and how confident you are of your physical credentials. Dress up a little, if you are really in love with your tank top, make it more presentable by slipping on a blazer, a jacket, or even a flannel.
To workplace:  Unless you are working at home, or in a coal mine, tank tops are not okay to wear to your workplace. Your boss's office should be the last place to flaunt your muscles and you should only do that if you plan to get fired and kicked out of the office for good.