20 effortless tank tops with jeans outfit ideas for men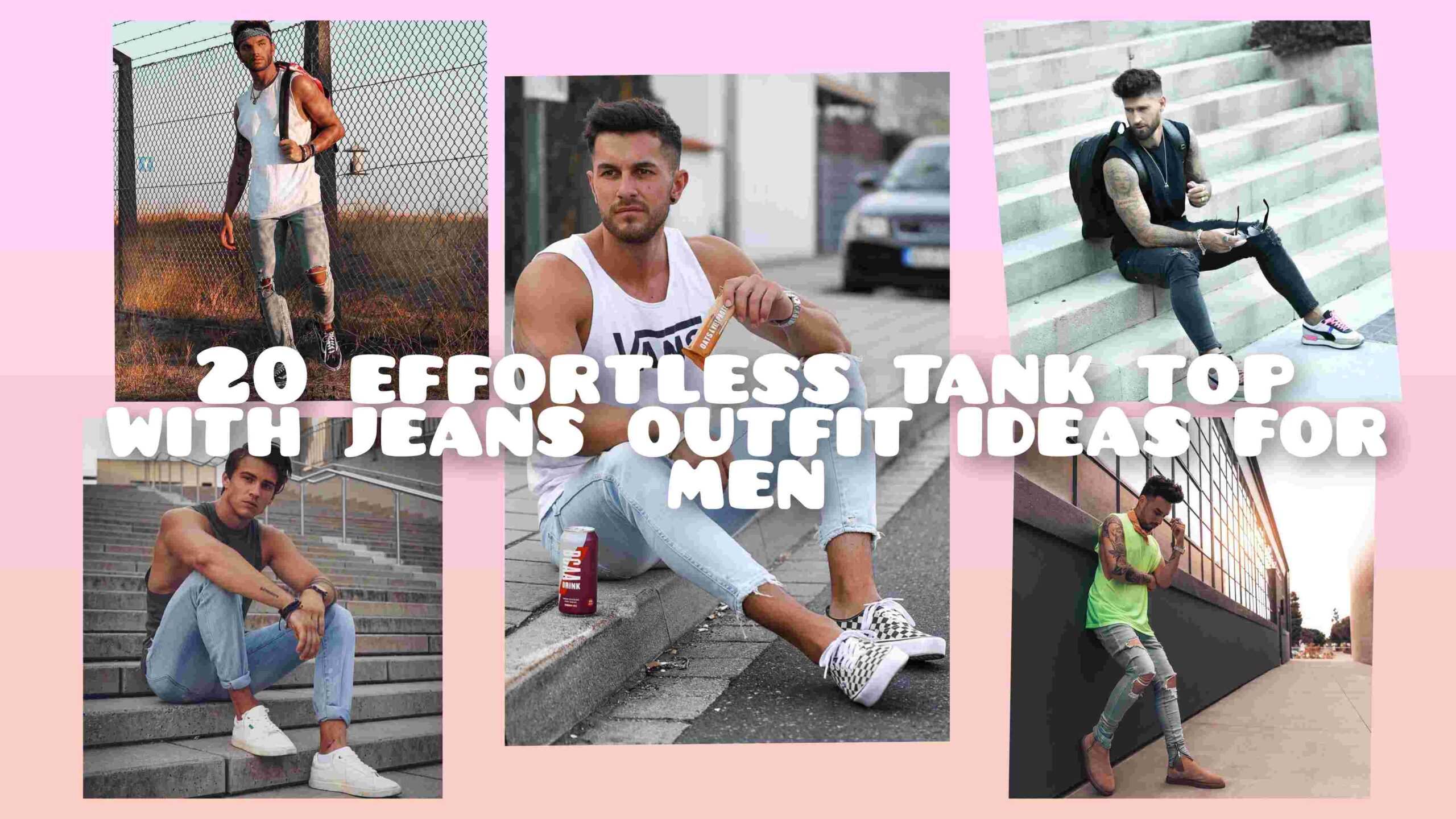 Tank tops are a relatively new entry into the stage of men's casual fashion. It's a trend that fuses comfort and style and is growing in popularity. Tank tops or muscle shirts don't just go well with gym shorts and joggers alone; they look equally enticing with denim.
If you happen to be a denim lover and if you have worked hard on your biceps and triceps and if you are not afraid to show off your hard work, then this tank top and jeans combo is for you. Tank tops with jeans outfits let you enjoy your favorite jeans and flaunt some muscles at the same time. Tank tops with jeans for men are one example where casual and athleisure styles fuse together. This article's 20 effortless tank tops with jeans outfit ideas offer you some inspo to create your own unique outfit and help you flaunt, flex, and feel good in your tank top with jeans. Before getting started let's have a look at how to style a tank top with jeans. 
How to wear a tank top with jeans for men?
Fit:
Tank tops that are super fitted are not to be worn outdoors, a slightly looser fit is a better choice. Oversized tank tops are a thing but not for everyone. Relaxed-fit tank tops with appropriate length should be your go-to choice when pairing them with jeans. The length of a tank top should be the same as a normal T-shirt. The correct length makes it easy to wear, untucked or tucked in. 
Style and colors: Reserve the muscle shirts that are too revealing like those side-slashed tank tops for the gym, working out, or for very informal occasions. You will feel more confident in normal tank tops and will look good in them too. Solids and neutrals like black, white, or grey look always good with jeans of any fit and style. Floral print tank tops look great for an off-duty day on the beach, a tropical tourist destination, or some kind of festival. 
Make the combo look better:
Accessorize, work on your body and pay attention to the fit and color coordination to make this combo a winner. A black baseball cap will make your basic black tank top with navy blue jeans ( or black jeans for an all-black look) look awesome. A necklace, wristband, a pair of sunnies, or even a bucket hat can augment your statement. Other than jeans you can wear a tank top with other bottoms to create stylish summer outfits with tank tops. let's get started with our jeans and tank top combo collection (Tank top with jeans outfit ideas).
20 tank tops with jeans outfits for men
1. Outfit idea # 1: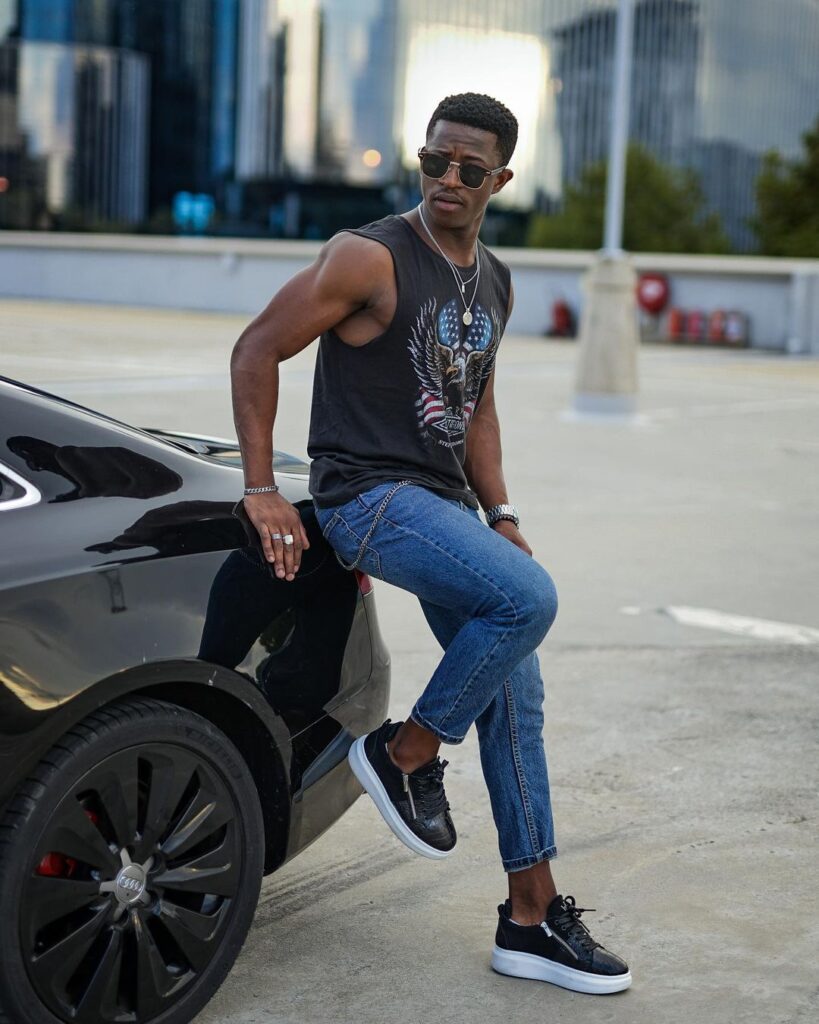 2. Outfit idea # 2:
3. Outfit idea # 3: Tank top with jeans outfit ideas
4. Outfit idea # 4: Tank top with jeans outfit ideas
5. Outfit idea # 5:
6. Outfit idea # 6:
7 Outfit idea # 7:
8 Outfit idea # 8:
9 Outfit idea # 9:
10 Outfit idea # 10:
11. Outfit idea # 11:
12. Outfit idea # 12:
13. Outfit idea # 13:
14. Outfit idea # 14:
15. Outfit idea # 15:
16. Outfit Idea 16: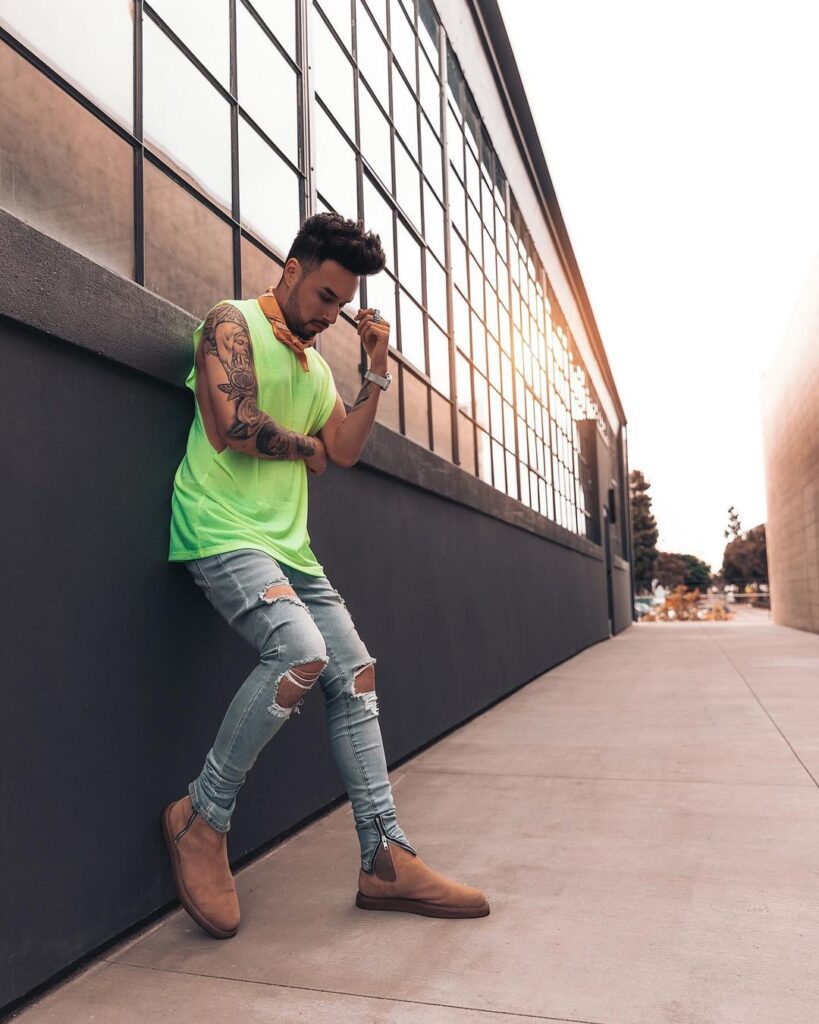 17. Tank top with jeans outfit idea # 17: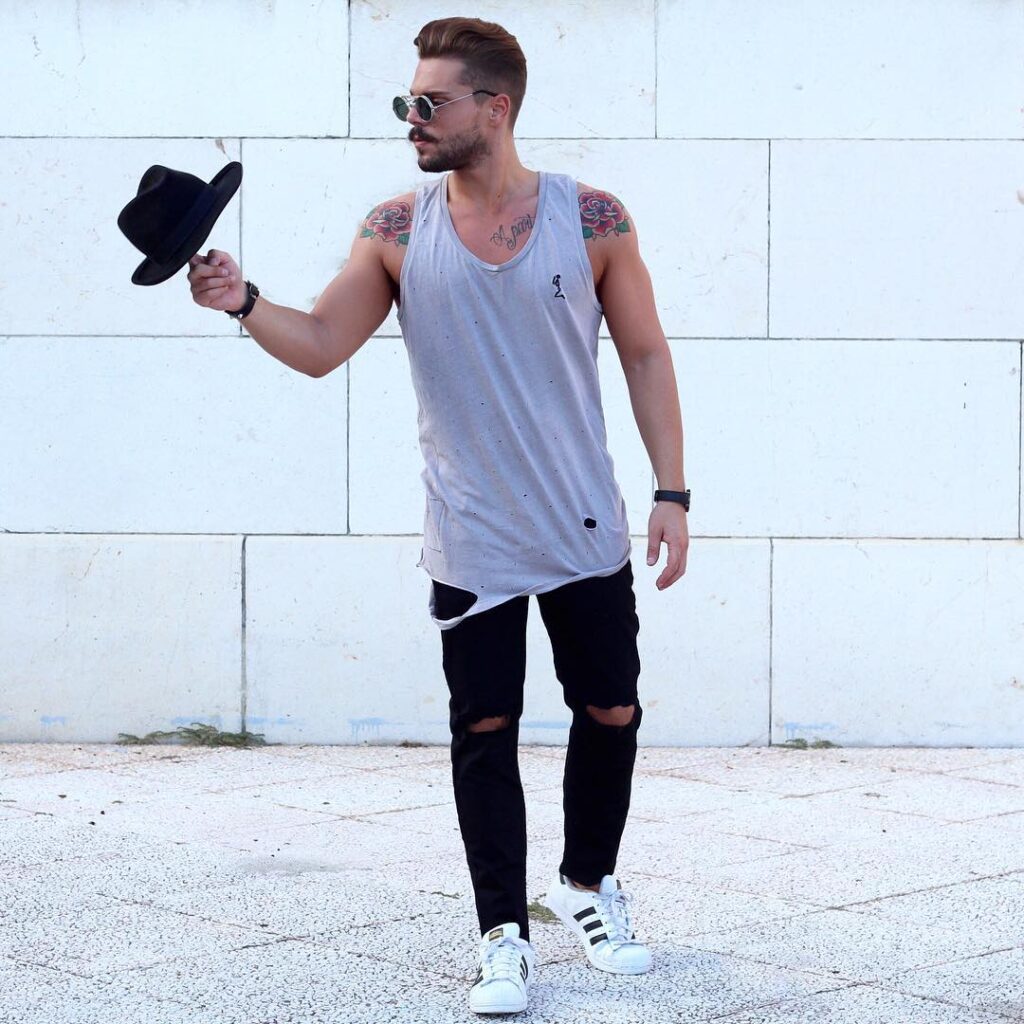 18. Tank top with jeans outfit idea # 18:
19. Tank top with jeans outfit idea # 19: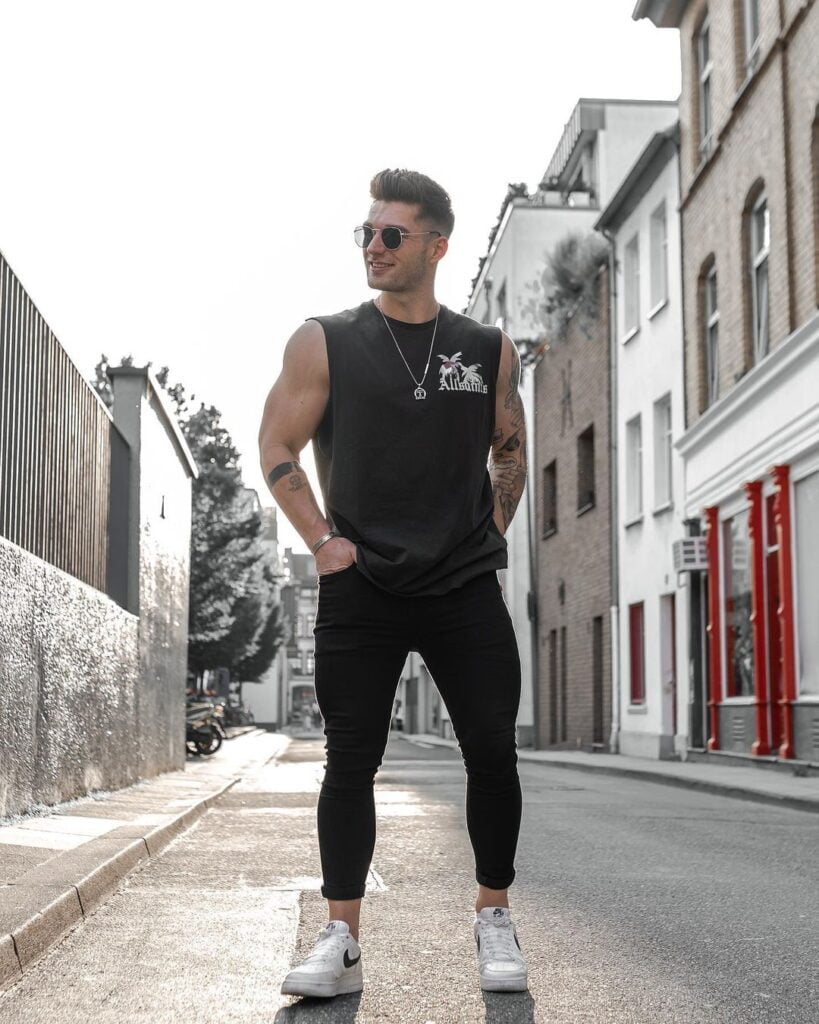 20. Tank top with jeans outfit idea # 20: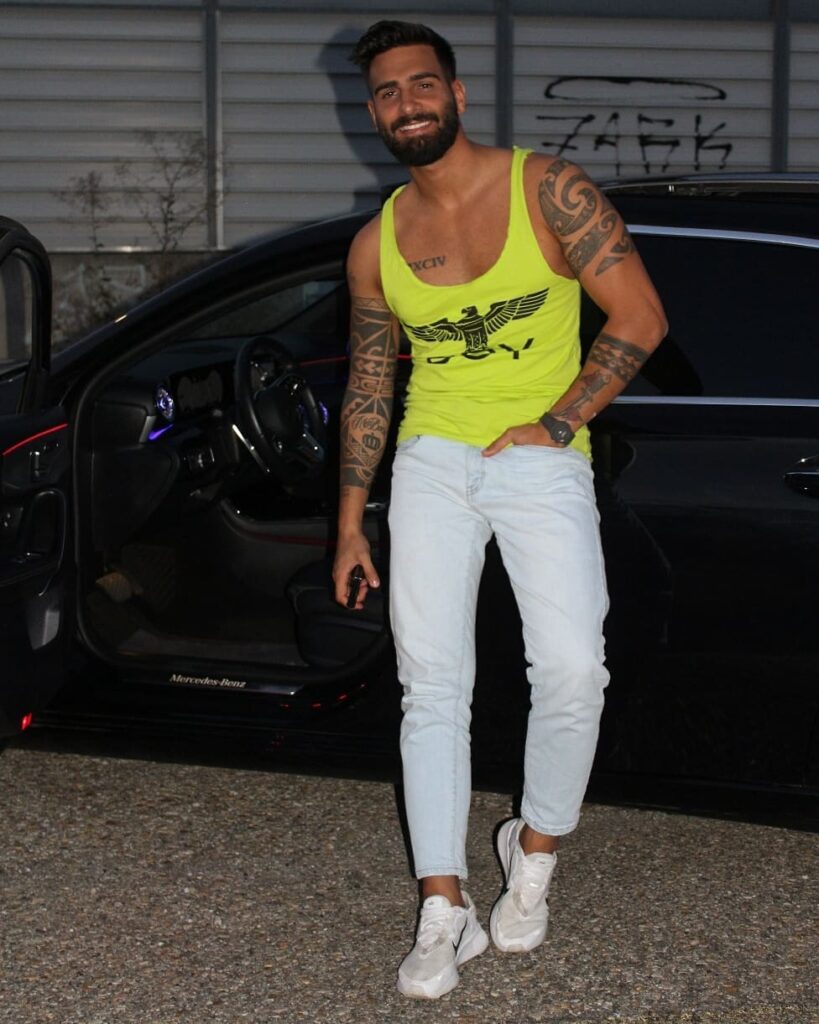 21. Outfit #21