7 reasons why you should be wearing a tank top to the gym in summer instead of a tee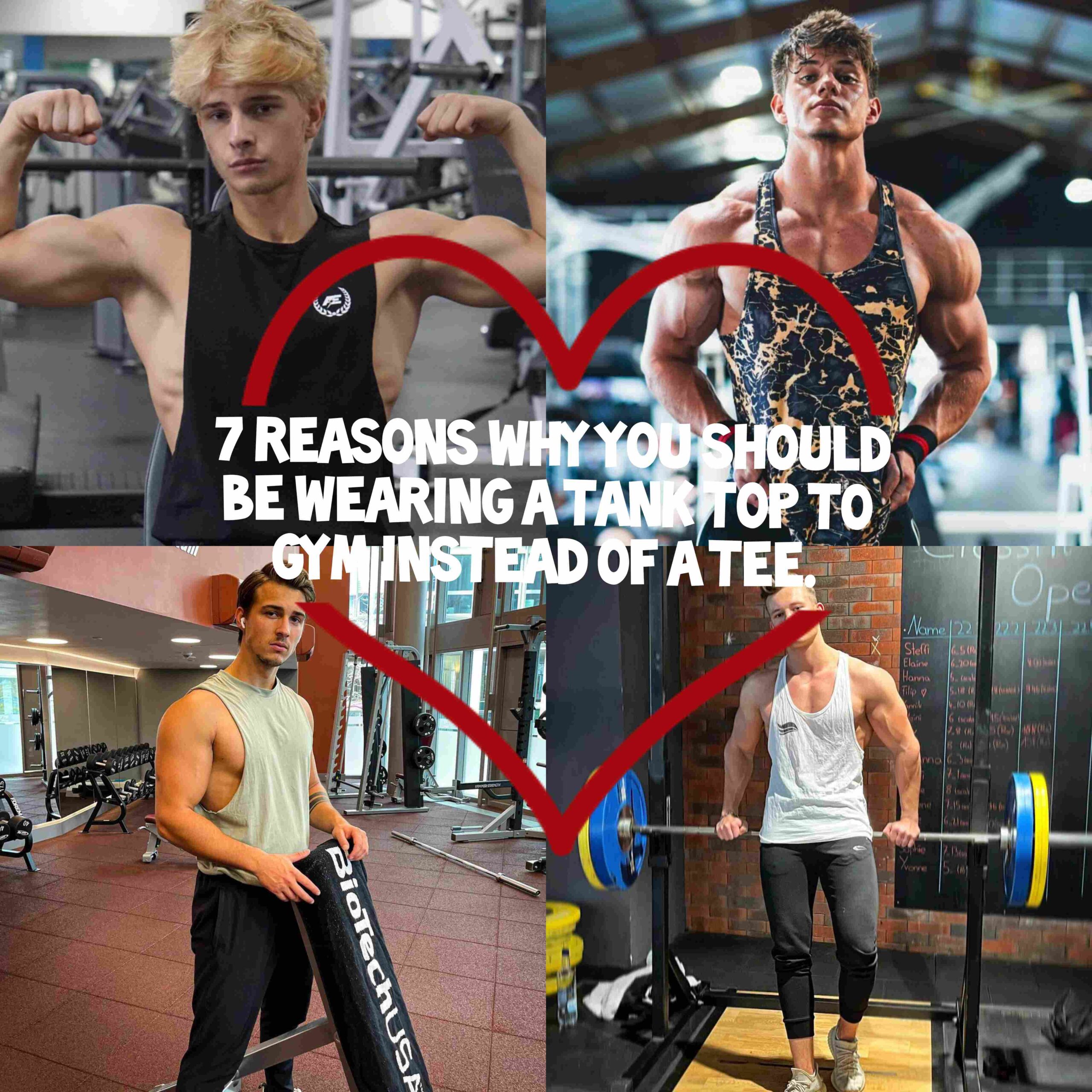 Do tank tops look good on guys? Absolutely yes, especially so in the gym and during working out, and tank tops not only look good but are remarkable from a functional point of view. Many fitness-savvy men rock these as they are breathable, easy to throw on, and make sweat management easy and less messy, not to mention the stylishness and aesthetic these tank tops offer. Tank tops have already triumphantly entered into the summer casual realm of men's fashion after having won men's confidence in the gym-wear arena. These sleeveless shirts have won a spot for themselves in men's wardrobes, especially as a stylish gym-wear top and as a summer casual shirt. Here are 7 compelling reasons why you should prefer a tank top over a T-shirt when working out.
1. Tank tops are more breathable and easier to put on: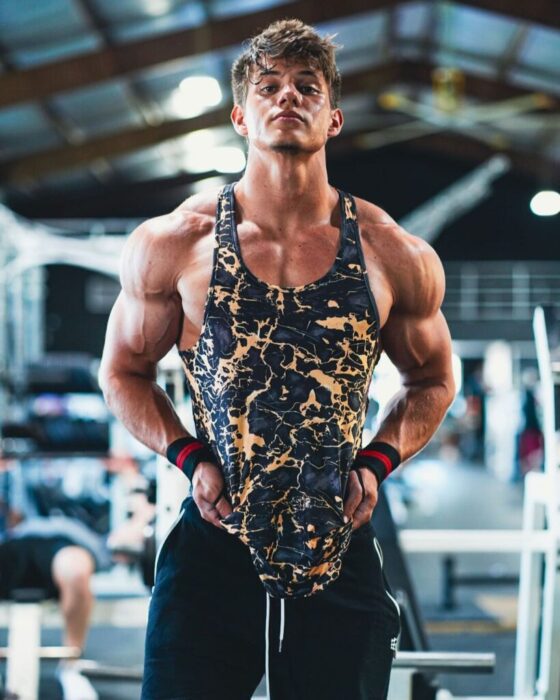 Being sleeveless and less covering, tank tops are amazingly breathable and comfy. This reason alone is enough to help you make a decision! Throw away the tee and throw on your tank top instead if the weather isn't too cold. The best thing about a tank that gives it an edge over all other shirts is this ease of wearing. Easy to put on, easy to pull off, this is called practicality and it should be your number one priority if you want to focus on your working out schedule, rather than wasting your precious time on picking and choosing from tees and sweatshirts every day. image source
2. It's easy to work out in tank tops: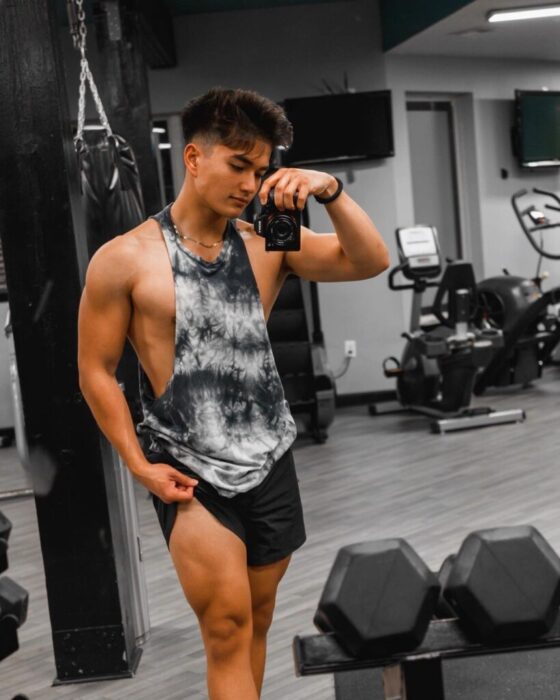 It's quite obvious; it's far easier to flex your muscles and get moving in tops like sleeveless tees and vests rather than tee shirts or sweatshirts. Sounds lame, but it's true. While working out, you want to feel as relaxed as possible, you don't want anything to hinder your arms' movement, and sleeveless shirts let you get that feeling. When coupled with comfy gym shorts, your tank top forms an outfit that is just ideal for working out. image source
3. Tank tops help manage your body temperature better: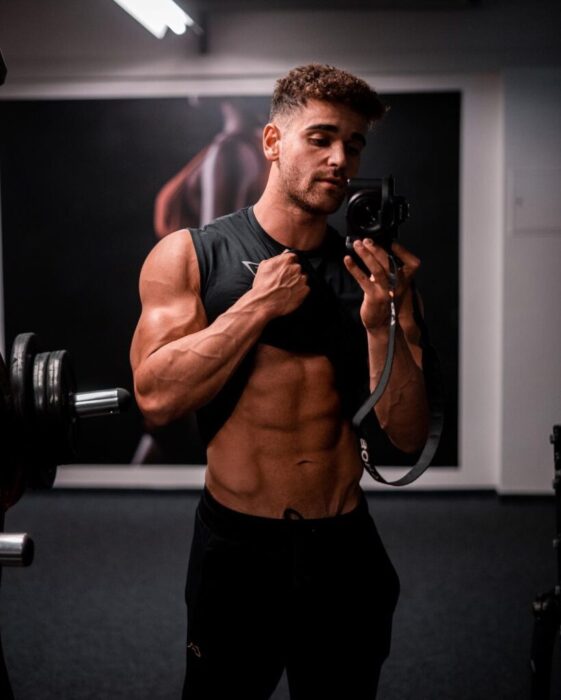 Being breathable, lightweight, stretchy, open, snug, and flexible, tank tops are just ideal to help you manage your body temperature in warmer weather. Working out on hot summer days can never be a piece of cake for anybody, a breathable and comfy shirt like a string tank top can ease things up for your routine workouts on a sweltering hot summer day. The only alternative you are left with is doing your thing shirtless, but you may not feel like doing this all the time. Tank top is a handy wardrobe option for the gym to keep you cool and relaxed and it does it better than any other shirt including a tee of course. image source
4. Sweaty armpits are no longer a problem while wearing a tank top: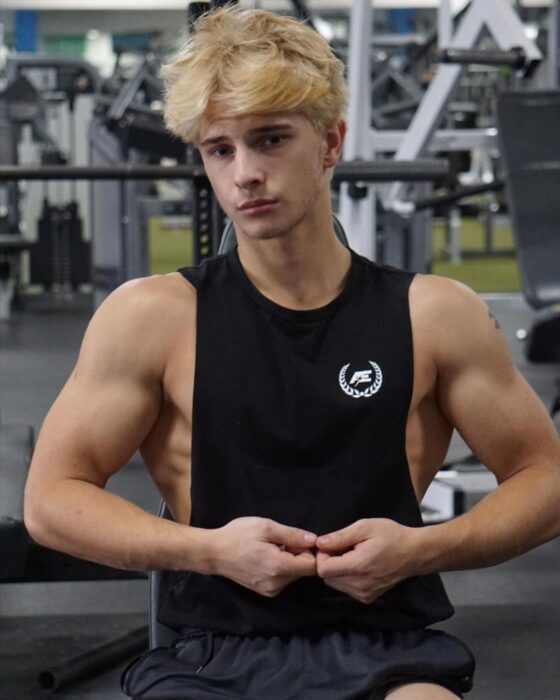 Panting heavily while soaked in sweat in your smelly sweat-drenched tee shirt during your routine workouts in a gym in summer never sounds pleasant because obviously, it's not comfortable. Your shirt won't have to absorb all the sweat you give off, your sweat will evaporate naturally during the course of your exercise if you choose a tank top over a T-shirt. The bigger the arm-holes in your workout tank the better it is. There are reasons why side-slashed tanks are becoming more and more popular these days. Tank tees that have string straps and have that side cuts stretching down to the waist are even better in letting your sweat evaporate and save you from that sweaty tee problem. Image source
5. Tank tops are amazingly versatile: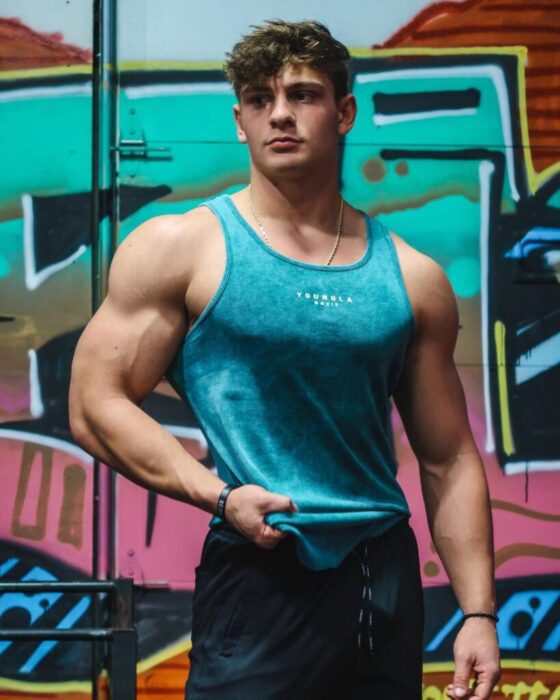 Versatility is one factor where a tank top beats all other shirts including tees! They come in many styles and can be coupled with almost any kind of bottoms with amazing ease. A simple neutral tank top can be worn with any kind of pants/shorts and look quite natural. This means that you will have to spend less time mixing and matching the components of your gym outfit, saving you precious hours that you should be using for working out. image source
6. Tank tops let you show off the hard work you did in getting the body you have: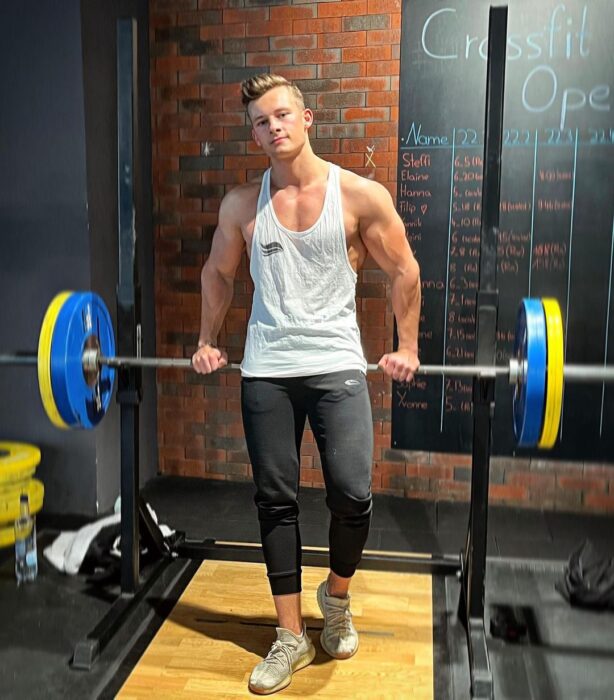 Is that any less important? Who doesn't want to show off the abs, the packs, and the triceps he worked his ass off for? Well, we all need a little bit of motivation in the form of some sort of appreciation, it is perfectly natural and human and it's nothing to be embarrassed by. A tank top is way better than other types of shirts in winning that little admiration you deserve for your hard work. Tank tops are second to none when it comes to showing off your enviable body; choose the ones that best serve the purpose while making you feel comfortable. Spaghetti strap tanks, and side slashed tees/tanks are no forbidden fruit for you, even if they are, who cares! Image source
7. Tank tops are stylish: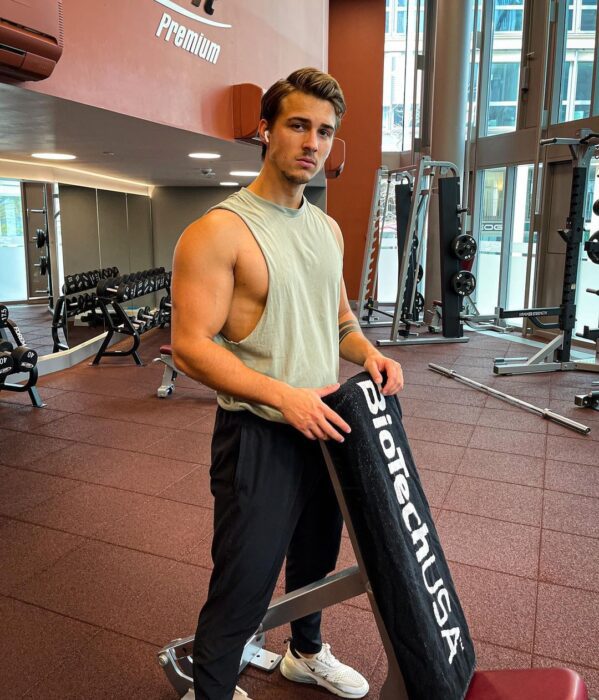 Tank tops are one of the most stylish and sexiest outerwear for men, and it's no secret. Men look good when they put on display what they have got and what they have worked so hard for. Any outfit that lets your body show off or at least gives some hints of the hidden "physical marvels" is sexy, and attractive this answers the question. These sleeveless tops look invariably good on any type of body that has been taken care of a little bit. Image source
FAQs
Is a tank top good for working out?
Tank tops are basically sleeveless shirts that are considered a part of activewear wardrobe for both men and women, they are tailored for the working out needs of men. Being breathable, easy to use, comfy, and stretchable tank tops are the very staple of men's gym wear. They are the best tops available to you to work out with ease and comfort.
What do you wear under a tank top when working out?
It depends on what type of tank top you are wearing. If you are wearing a muscle shirt or a tank tee, better wear some vest or an undershirt underneath. This will save your tank top from excessive sweat. If you are wearing the more revealing and relaxed styles of tanks like the side-slashed tanks or the stringer tanks, you better wear them next to your skin. No need to bother your body with any kind of undershirt or vest because it would be totally unnecessary
Why do people wear tank tops to the gym?
There are good reasons why men wear tank tops to the gym. This article is all about answering this same question. People prefer wearing those tank tops to the gym because of the functionality, ease of use, and edge of style they offer. Armpits are the places that sweat the most, tees and sweatshirts get sweaty and messy because of sweat in summer, and you have to wash them a lot. This is not the case with tank tops. Tank tops let your body breathe, and let you show off your biceps and triceps, this makes them uniquely attractive.
Should guys wear tank tops to the gym?
Do they even ask this question anymore in this time and age? Tank tops are made for guys and they look good in them. These sleeveless shirts are the most suitable shirts to do your workout in them. If the weather is not too cold and you are not too self-conscious of your arms' muscles, then tank tops are for you to wear to the gym, to the beach, and quite frankly to anywhere except your boss's office.
Do guys look good in tank tops?
Guys do look great in tank tops and fortunately enough this is true for most guys. It's not just women who look good in revealing dresses; it's true for us men. Guys look insanely attractive in tank tops and this is the reason why tank top outfits are becoming trendy and popular. To find more about trendy tank top ideas, read our article "35 trendy tank top outfits for men"