Pants, shoes, or tie? How to match socks with your outfit? 5 tricks that always work.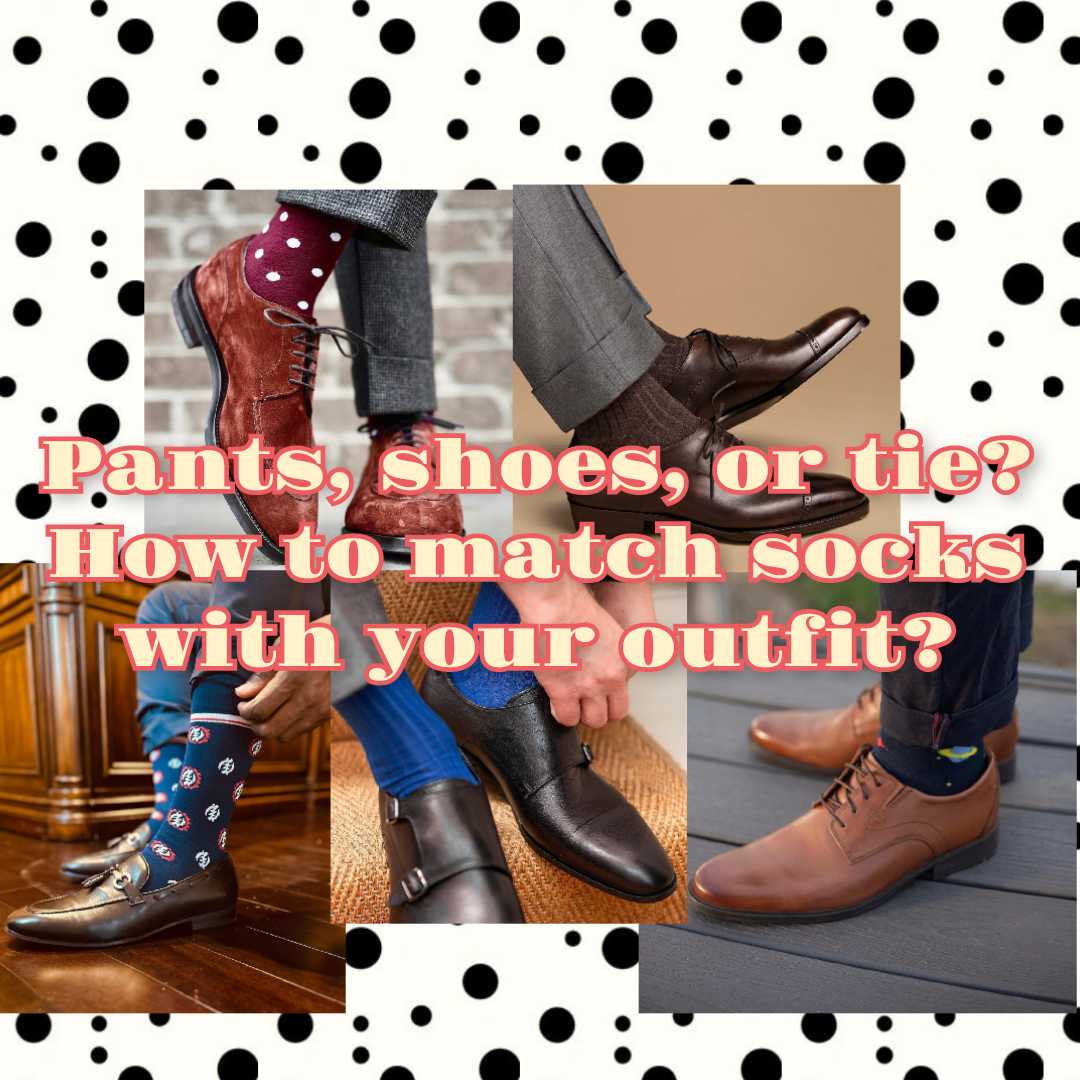 Socks may not always be the center of attention in a fashionable outfit, but they do play a silent but significant role behind the scenes. The humble socks play a pivotal role in elevating if not defining a stylish and sensational outfit. Socks do more than just keep your toes toasty during winter, they help you lay a solid foundation for a stylish statement. Safeguarding your feet and shoes from cold and sweat is just one part of the coin, socks help you look great in your pants, they make your shoes look regal and they can make a shirt feel like a million bucks on your body. It all boils down to the way you coordinate these humble socks with your outfit. To let your socks shine on you, you need to match them with the outfit, and if you are wondering how to do that, we have got you. We are going to help you remove your doubts by bringing to your knowledge these 5 ways you can match your socks with other pieces of your outfits. 
5 ways you can match a pair of socks with your outfit.
By matching, we mean keeping the socks and the component of your getup in question, in the same color or in different shades of the same color. Let's now get to the nitty gritty by starting from the simplest.
1. Matching the socks with shoes: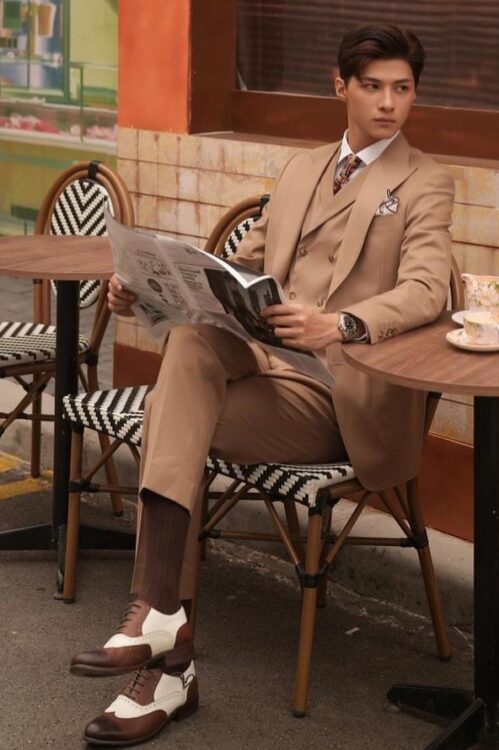 If you ask about socks from me, I'll tell you they are nothing without shoes! Because obviously footwear and socks are complementary. Matching them in colors is the way to go for most of us. This rule, if you call it a rule, simply tells you to use black socks for black shoes and brown ones for brown shoes. You can use shades of these colors too, as shades of brown will always work with brown shoes. 
How does it make you look good?
This will separate your pants from the shoes drawing attention to your pants. 
2. Matching the socks with pants: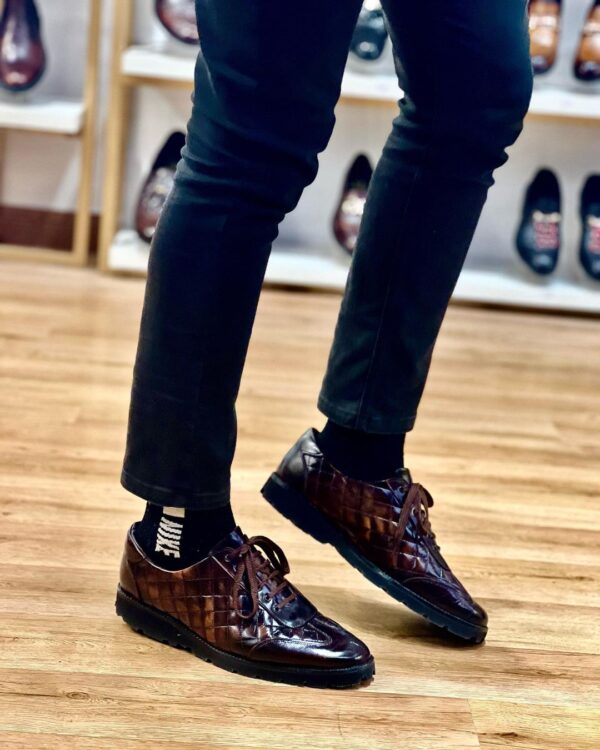 Matching pants with socks is second on the list, it's an effortless way to make your socks look good on you and, more importantly, add some inches to your height. It's even better to keep your shoes, socks, and pants monochromatic if you wanna look taller and leaner. 
How does it make you look good?
As mentioned above, this practice adds inches to your height. It turns out, wearing matching pants and socks helps you look taller.
3. Matching the socks with the shirt: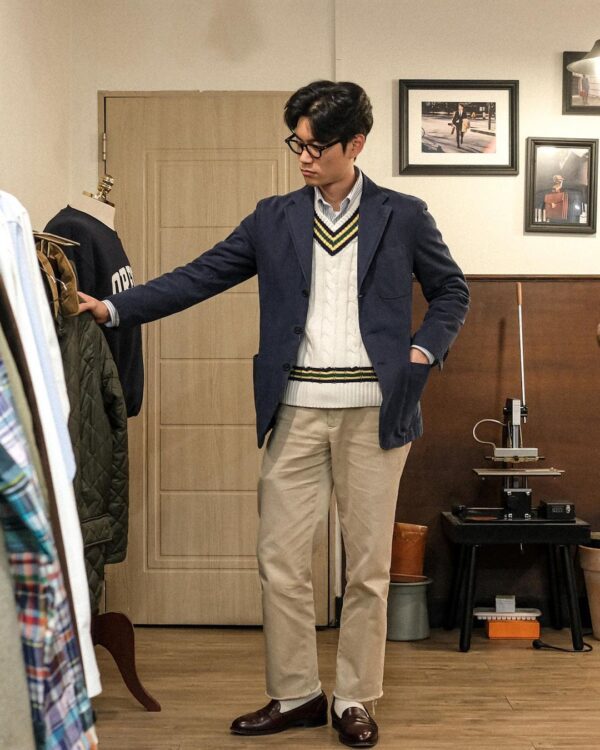 If you are a guy who wants your socks in plain and solid colors to look great on you, this is one of the best practices. This way your minimalist outfit with black, white, or grey shirts. Your neat and clean white socks are not just for white sneakers, you can rock them with other pairs of shoes when wearing a white tee or a cricket vest.
How does it make you look good?
This adds depth and dimension to your outfit! You will look more put together and it will convey a strong message that you are a guy who pays close attention to the details.
4. Matching the socks with accessories: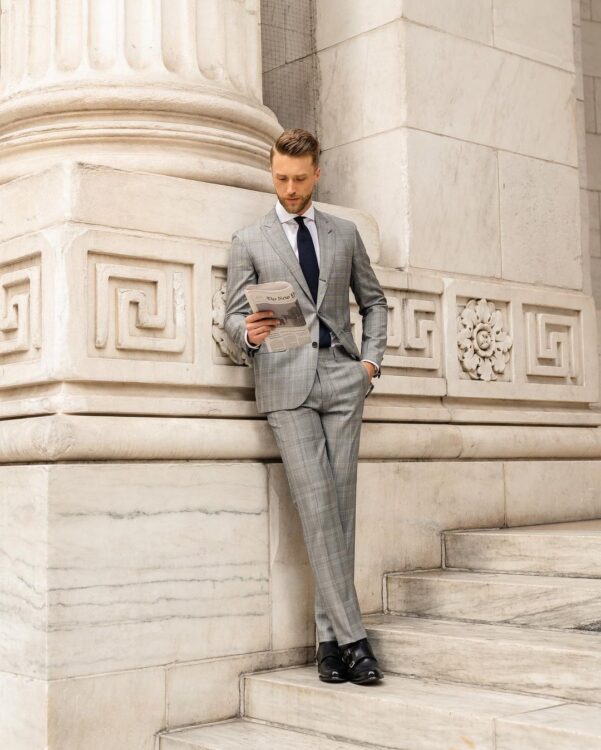 If you are averse to that excessively mixy-matchy look, and you want to keep things subtle yet sophisticated with your socks then this color coordination practice is the way to go for you. You only have to keep one of the accessories tonal with your socks, it could be a belt, a necktie, headwear, a bandana, or even a pocket square. You can pattern-match the beanie or that winter scarf with your socks, matching the knits will always work for everybody. 
Necktie:
When going formal with your style, think about keeping your tie and socks in the same hues or having them in slightly different shades of the same color. 
Pocket square:
This is not a bad idea at all, a super formal outfit becomes more interesting when you can create some symmetry with the help of your accessories. 
Belt:  
People always talk about matching the shoes with your belt, this is equally true for socks too. Match your minimalist pair of black or brown socks with your belt for a subtle touch of sophistication. 
How does it make you look good?
It makes you outfit a little more sophisticated, you present yourself as a guy who has time to take care of himself and the way he looks.  
5. Matching socks and pants in thickness and texture:
Now, this one is crucial. This is about looking put-together and well-prepared for your chores and dealings. You just don't wear thin cotton socks with a classy pair of tweed pants or boot socks in sneakers with your smart casual chino outfit. Always pair the thick and padded socks with thick and sturdy pants, it will be the right thing to look season appropriate and elegant. Thin ankle socks and loafer socks will look appropriate with sneakers, boat shoes, and loafers.