How many shoes should a guy have?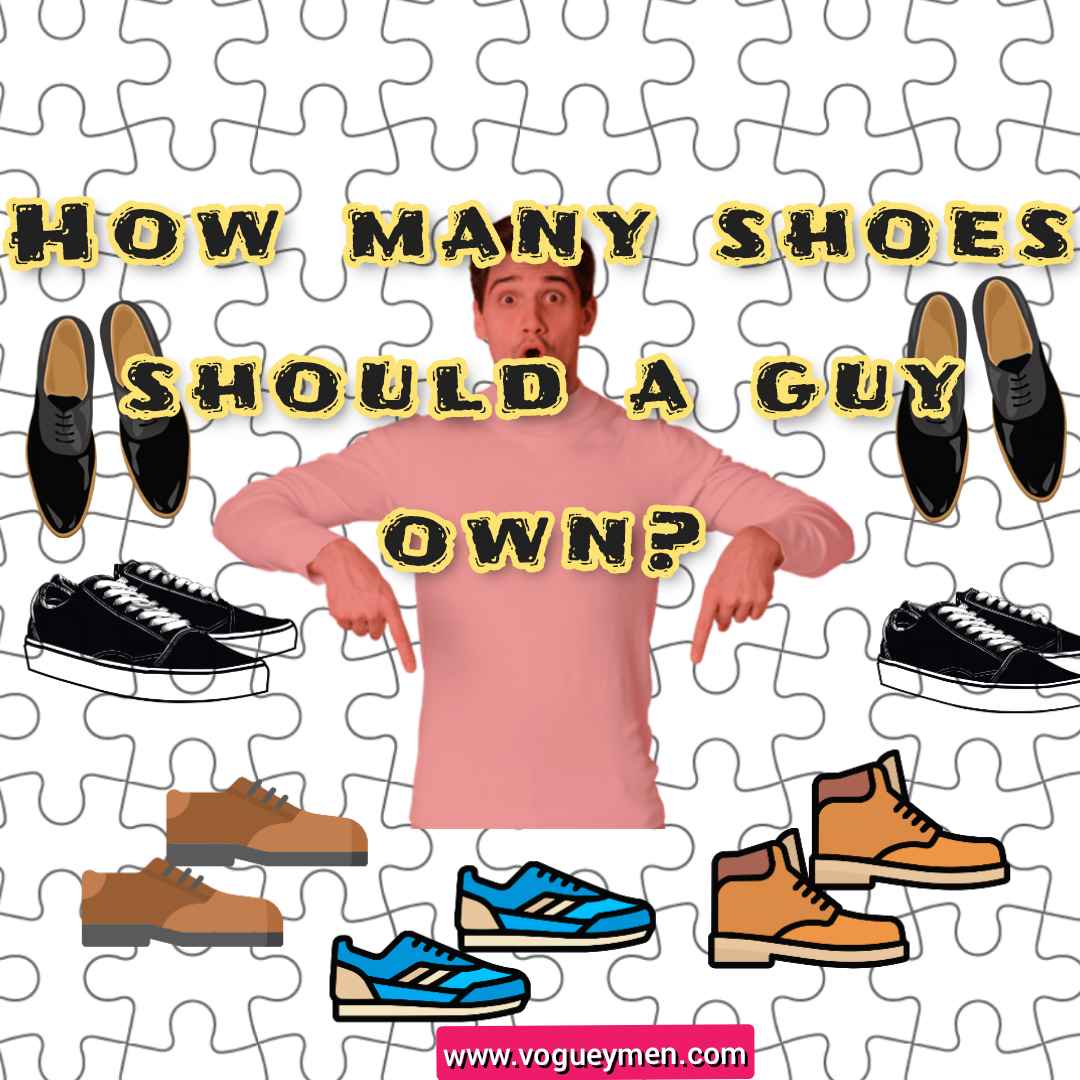 How many pairs of shoes should I own? How many would be just enough to suffice my needs? We are going to find an answer to this question in this post. It's hard to claim a magic number, that one-size-fits-all kind of answer, but we'll come up with a number that'll represent a reasonable guess, and that will be true for most guys if not all. Men wear shoes not just to walk in them, but also to express their personal styles through shoes. They use shoes to elevate their outfits or maybe tone down formal outfits to exude relaxed vibes.  The number of shoes you'll need to own depends heavily on the lifestyle you sport and the fashion preferences you have.
Factors at play:
We just can't give a sweeping generalization about the number of shoes a guy should own. Different guys have different needs depending on factors like the jobs they do, the countries and climates they live in, their hobbies and pastimes, and their personal styles. Not every guy needs an equal number of dress shoes, guys in office jobs will be needing them more. Men doing field jobs will need more of those sturdy work boots. Sneakers and running shoes are needed by every guy, but some guys would need them more than others. What you do in your free time and the activities you usually partake in also come into play and are important factors in deciding what footwear choices you make. If hiking and camping are your favorite pastime, your footwear needs and choices would be markedly different from a guy who's more inclined towards other leisure time activities. So what's the reasonable number of shoes every guy should own regardless of these variables?
The number: 15
Here we are with our magic number. 15 might look too much to some, but this includes everything under the footwear category from ultra casual flip flops to super lux tassel loafers! Now if you are itching for the entries on the list, read on, here's our breakdown of the 15 pairs of shoes every guy should own. 
The breakdown:15 pairs of shoes every guy should own.
It's time to turn our attention to the big question, which 15 pairs of shoes should a man own? 
1. Three or Four pairs of dress shoes:
We'll start off with formal shoes or dress shoes. Every guy needs a few pairs of these regardless of his profession and nature of his job and the climate or country he lives in. Every one of us has to dress up sometimes, even if we are not office workers and have a job description that doesn't require us to dress up formally every day of the week. We need to have just enough pairs of formal shoes to help us dress up smartly whenever the need arises. Four pairs of dress shoes will be enough for any office worker or a guy in any other field of work. If you are not an office worker you can settle for 3 pairs, you can opt for boots instead of a pair of dress shoes. You can choose from Oxfords, monks, wingtips, brogues, and slip-on shoes to add to your formal shoe collection. Leather is the undisputed king when it comes to formal shoes, and black is the gold standard when it comes to color! Brown or oxblood are the other colors you can opt for if you are looking to add a touch of individuality to your formal style. Out of these 4 formal shoes, two must be luxe enough to be used for formal events like parties, events, and meetups. And other two sturdy pairs (one pair if you choose to have 3 pairs) for daily use. Reserve your pricey luxe monks, tassel loafers, or brogues for social events when you aim to dress smart. 
2. Two or three pairs of boots: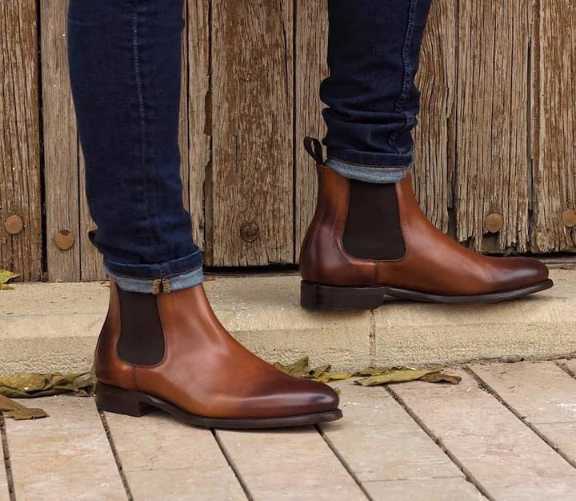 You need a couple of pairs of boots, choose the ones that are sturdy, stylish, and versatile. If you have 4 pairs of dress shoes you can settle for two pairs of boots. The most versatile and timeless boots any man can own are the Chelsea boots, black or brown, leather or suede, you can use them with any outfit. Desert boots, chukka boots, combat boots, doc Martens or even chunky platform boots are some of the most popular choices for men. The choice of boots depends largely on your lifestyle and the job you are doing. Chelsea boots and chukkas and desert boots are more versatile, as you can wear them not only with your street-style ensembles but also with smarter outfits. If your job requires you to be outdoors, boots are going to be your daily footwear, work boots, chukkas, and Doc Martens will work best for you in that case.
3. Two pairs of casual shoes (boat shoes, or espadrilles):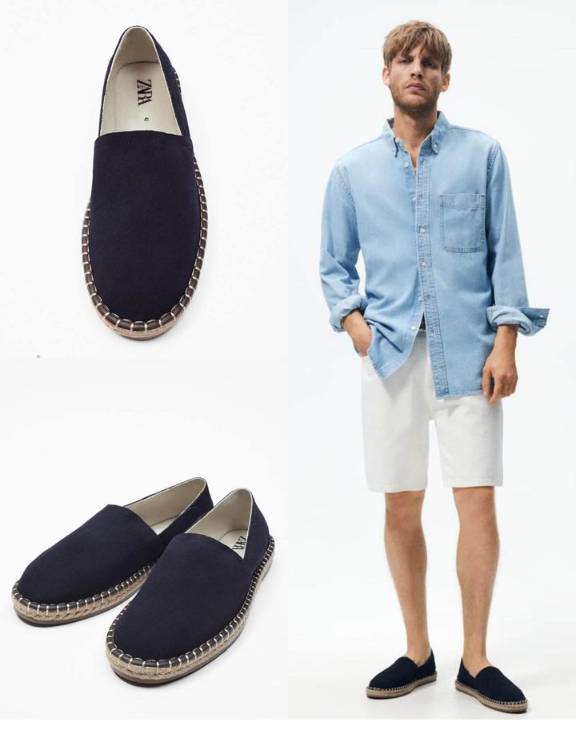 Casual shoes are those that you will be wearing with your off-duty outfits on weekends and when you are enjoying your vacays at your favorite destinations, on the beach, at festivals, sports events, and partying. Boat shoes, casual loafers, and espadrilles are the choices available to you. Versatile boat shoes can be worn with jeans, chinos, and shorts. Espadrilles are great for summer, some call them the ultimate summer slip-ons, you can rock them not just with shorts, jeans, and casual pants but also with smart casual suits. Your casual shoe collection needn't be an investment, you can stay on the budget side while still remaining stylish and on-trend. 
4. How many pairs of sneakers should a man have? 3 pairs!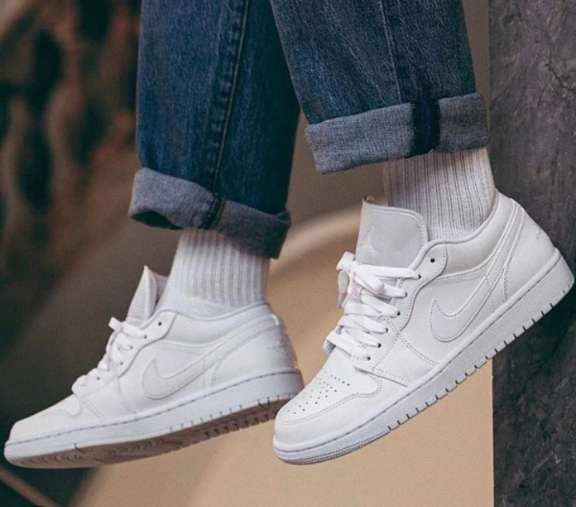 Sneakers are an absolute must-have, there are no two ways about it. But, how many pairs should I have? We have got the answer. Three pairs are just enough even if you are one of those Instagram phenoms taking pride in their shoe collection. Speaking of sneakers, Chuck Taylors, converse and All-Stars come to mind. But a neat pair of white sneaks is matchless in every sense of the word. You just can't afford to not have these in your closet at this point in time. Equal parts cool, comfy, and versatile, white sneaks can go with almost every outfit. Due to the versatility and ease of use sneakers are a must-have for guys. Three pairs would be just enough, a couple of pairs of low-top sneakers and one pair of high-top sneakers will be more than enough to keep you on-trend every day of the year. 
5. A pair of hiking boots: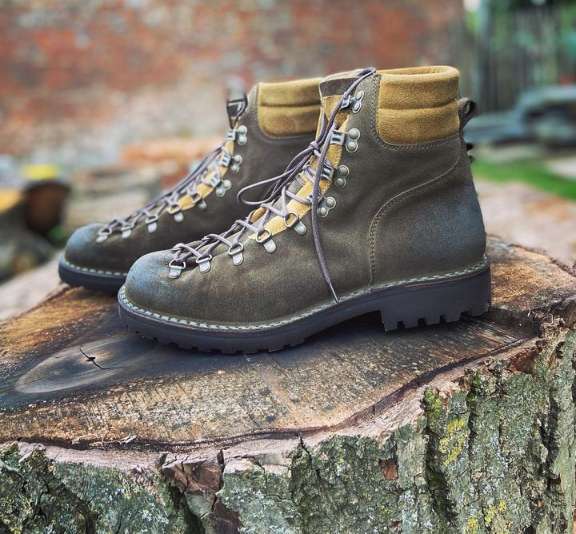 A sturdy pair of waterproof hiking kicks are a must for every guy for hiking, camping, and other outdoor activities. Backpacking, hiking, camping, and trekking are some activities men love to engage themselves in for fun as well as health benefits. A pair of hiking boots that are lightweight with a grippy outsole, breathable, and odor-resistant will go a long way with you. You should own them as an investment because a quality pair will stay with you for a long period of time. Traction, and cushioning for improved comfort and stability are the key aspects you should keep in mind for your hiking and trekking adventures.
6. A pair of gym shoes/runners:
For gym goers, a separate pair of working-out shoes is a must. Runners and hiking boots are functional necessities rather than fashion essentials. They need to be lightweight, breathable, cushiony, have a grippy outsole, and be durable to make working out a pleasant experience. The strong outsole is a non-negotiable spec for runners because you will be lifting loads, sweating a lot, and doing a lot of physical stuff in them. You should only buy top-notch quality for a longer period of time for a memorable experience in the gym.
7. A pair of open shoes or sandals:
It's scorching hot outside, and you have to walk for some time on the sand, your feet just wanna breathe. You can't wear shoes and socks all day long in the hot sun, sandals come to your rescue to let your feet breathe. They are perfect for wearing in warm weather, you can wear them without socks. This makes them just perfect for summer use. 
A pair of slippers/flip-flops:
A pair of slippers or flip flops are a staple in every man's wardrobe, you wear them on lazy off-duty days at home or you wear them when lounging on the weekend. There are more luxe versions available for men, like mules and moccasins, but you keep functionality and practicality first and foremost when it comes to slippers on your shoes. You want them to be comfy and durable, you should therefore opt for those with soft quilted soles and strong and sturdy uppers.