15 types of tank tops for guys.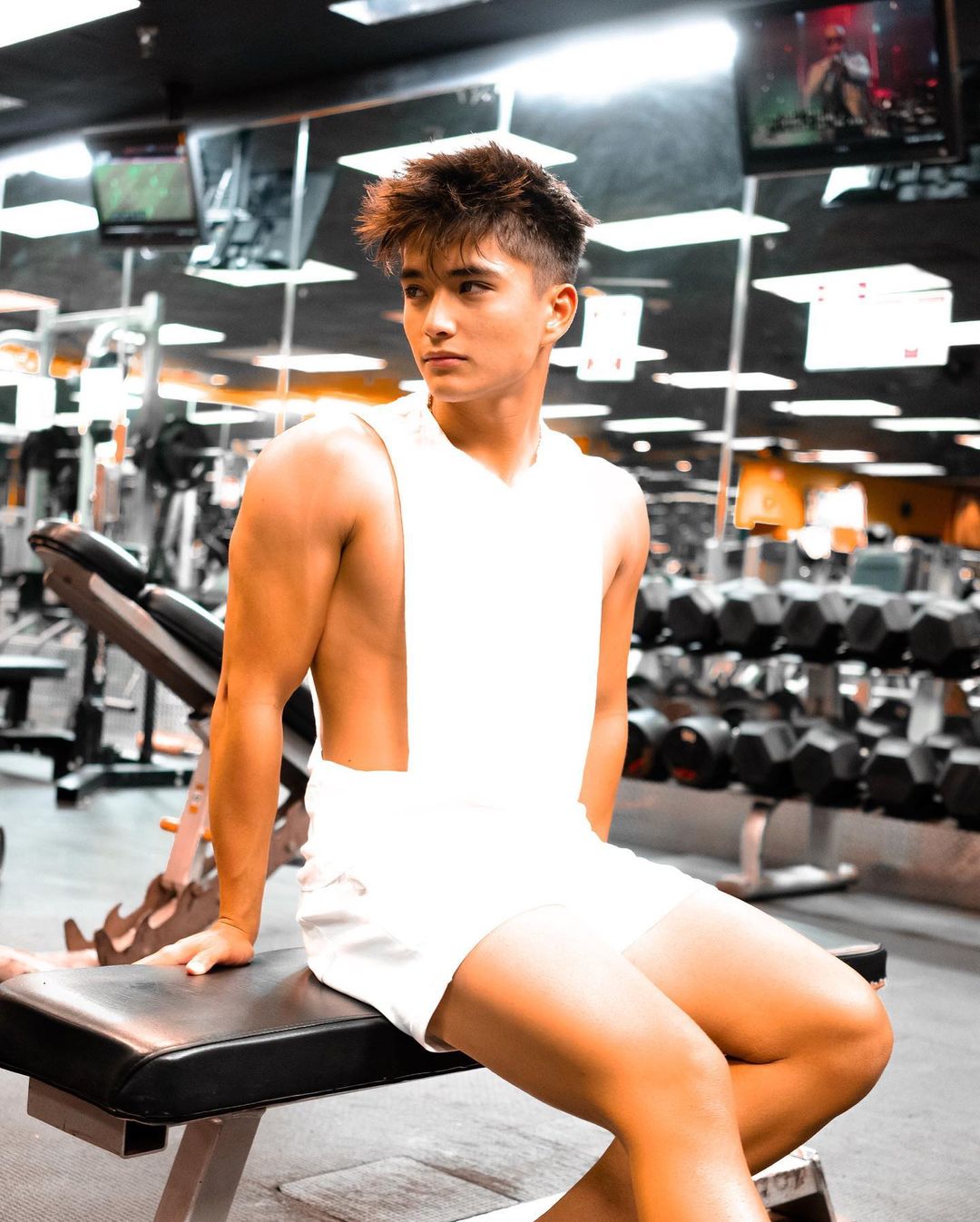 Tank tops are very much a craze these days, You can find them in a number of styles and types, we'll discuss some 15 types for guys in this article. Tank tops are becoming popular as men are becoming more and more fitness-savvy and style-conscious. Instagram reeks of muscular men eagerly showing off their abs and packs, sinews and curves, and much more. Men in revealing tank tops are no strangers on streets and beaches in summer and these are all signs of the growing popularity of the "public sleevelessness" trend among men.
Men nowadays use tank tops not only as gym wear or sportswear but as preferred casual wear on hot summer days. Popular also as a loungewear choice, tank tops are a convenient option for men to wear while doing daily household chores.
The term "tank top" is used as an umbrella term for all sleeveless shirts, which are now a staple piece of casual wear and their utility has surpassed the archaic usage as undershirts.
What actually is a tank top?
Tank tops are tops or shirts without sleeves. Essentially, a tank top is a sleeveless, collarless, and pocketless shirt made of any kind of fabric. A sleeveless T-shirt, a sleeveless sweatshirt, or a hoodie without sleeves are all known as tank tops.
Other terms used for a tank top:
As an undergarment, a tank top is known by a few other popular terms in English, including a vest, a singlet, an undershirt, a sando (in the Philipines), or a wife-beater. The last of these names has a pretty bloody history. This ugly name is credited to the sensationalism of the American print media in the 1940s and 50s. A man named James Hartford Jr. was accused of beating his wife to death in 1947 and was photographed by the press clad in a bloodstained undershirt. This ignominious criminal case of domestic violence gave this ugly name to the shirt we know as a tank top today. Nowadays a white tank top is sometimes called a wife-beater or simply a beater for obvious reasons.
A brief history of the tank top:
Tank top is a term originally applied to women's single-piece swimming suits, famously worn by the British women's swimming team in the Olympics of 1911. Although the garment had been in men's use since the industrial revolution, the term tank top has been derived from the term originally used for women's swimwear. In the earlier years of the 20th century, tank tops were used exclusively as an undergarment, some men used tank tops as outerwear in the hot summer. Italian men wore this item as outerwear more often and for a time, the tank top got associated with the Italian mafia in the USA.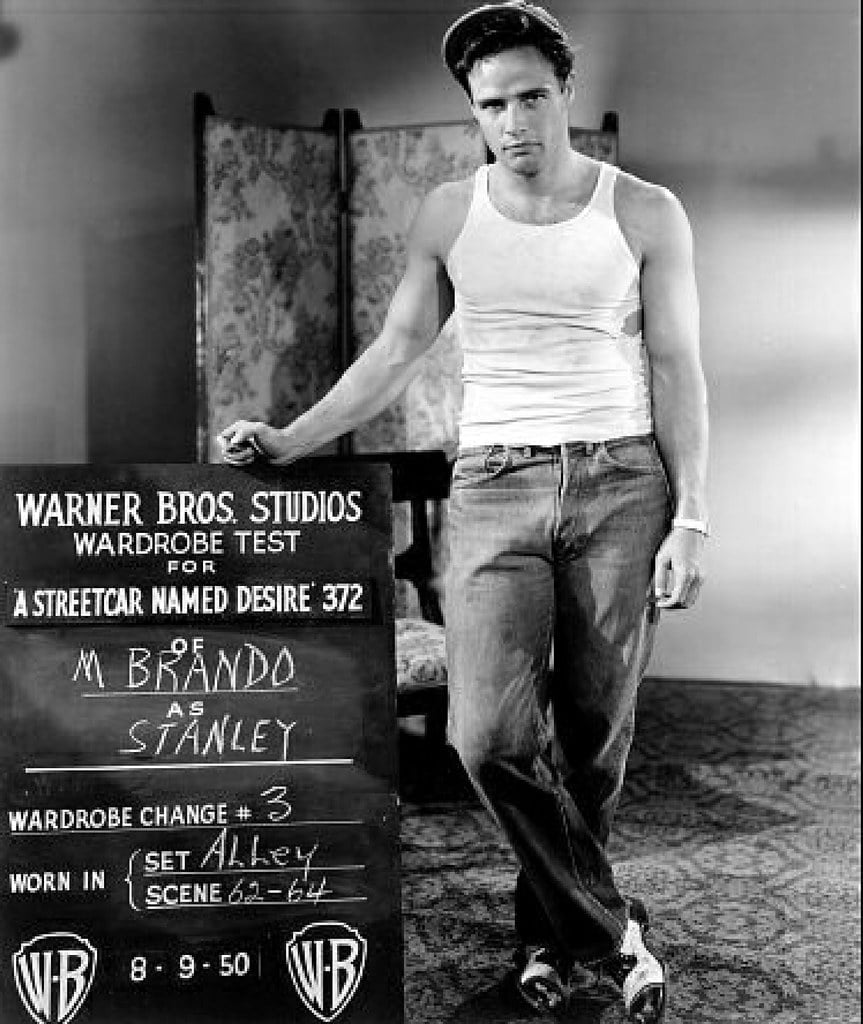 Hollywood films have always been a breeding ground of sinfully sexy fashion trends, and the popularity of tank tops as men's outerwear fashion owes a lot to some of the most popular Hollywood superstars. Marlin Brando memorably wore a tank top in his Academy Award-nominated film "A streetcar named Desire" released in 1951. Numerous other superstars wore them on-screen throughout the fifties and sixties but Sylvester Stallone popularised this style of men's shirts in the 80s and 90s like no one else. Sylvester Stallone brought this humble shirt to heights of popularity and it became a staple of men's outerwear through his iconic role as Rocky Balboa.
Tank tops are now more than just a gym-wear item, they are in men's wardrobes for a lot more than that. Tank tops are a summer style essential for confident men and they are present in a number of styles and fits. So what are the different types of tank tops for guys? This article is all about that. So here's our list of 15 different types of tank tops for men.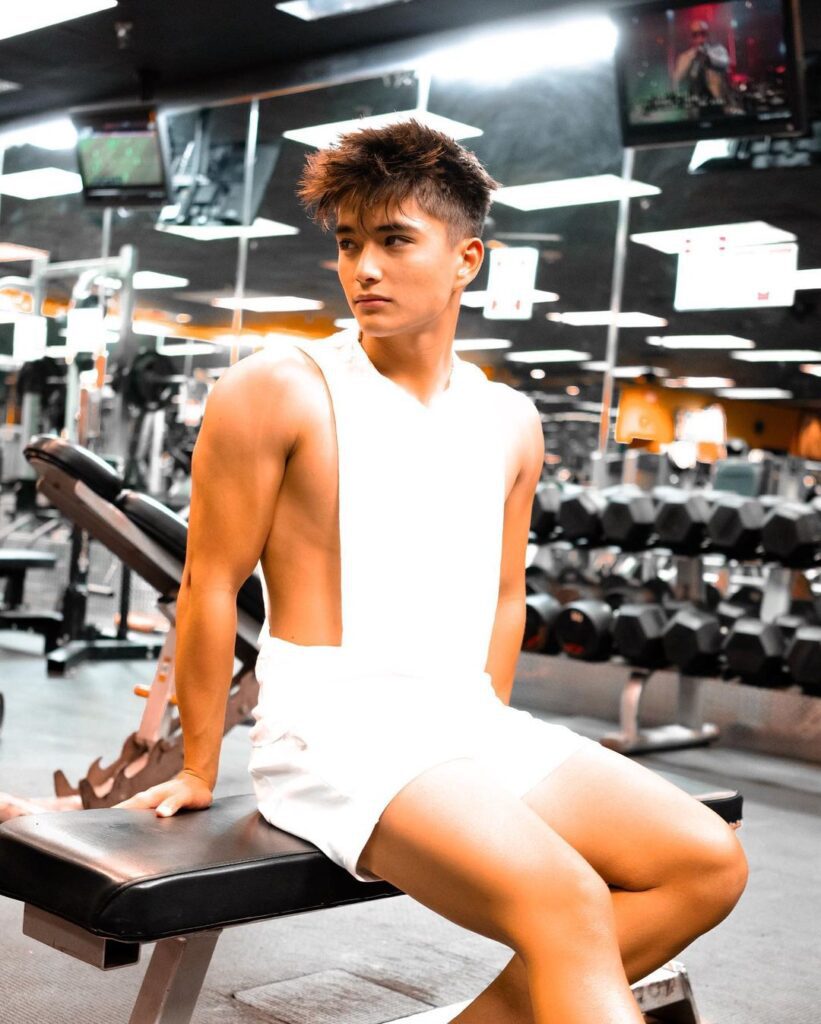 The 14 types of tank tops for men.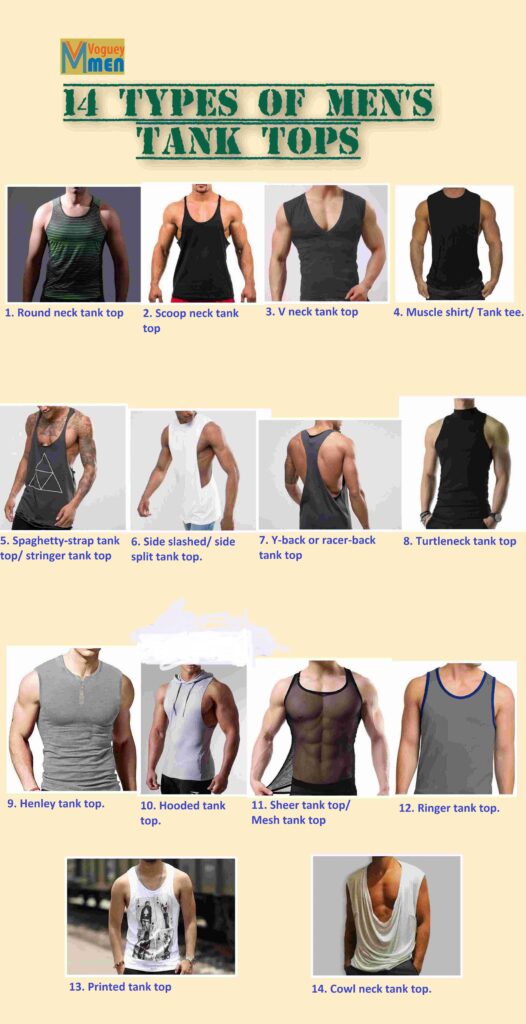 1. The round-neck tank top:
As the name suggests, a round-neck tank top is a sleeveless shirt that has an o-shaped neckline. This style of tank top is by far the most popular type of tank top. Popular both as innerwear and outerwear, a round-neck tank top is an absolute must for all guys. Its uses are diverse and its versatility encompasses a wide range of outfits.
2. The V-neck tank top:
It is just a slight variation from the round-neck version. Though not as popular and ubiquitous as the round-neck tank top, a v-neck tank top blends well within a large number of summer outfits. This type of tank shirt has a neckline that somewhat resembles the English letter "v" from the front, the rear side can have any of several possible shapes.
3. Scoop-necked tank top:
A scoop-neck tank top is one with a deep and wide neckline resembling a v-neck or more descriptively a deep u-neck. A scoop-neck can have wide straps or narrow strings like straps. This tank top is very much an undershirt that can be utilized both as outerwear as well as an undergarment.
4. Tank tee/ muscle shirt:
A tank tee or a muscle shirt is essentially a tee without sleeves. A tank tee is probably the best top to wear if you want to draw attention to your biceps and triceps. As a casual fashion choice, a tank tee is always in you can trust that sleeveless tee of yours all summer long. Tank tees work best with almost any bottoms, shorts, chinos, and jeans included, suitable for summertime wear. There are so many options available to you, but the best tank tees are plain pastels with minimal graphic work or prints.
5. Spaghetti-strap tank top:
spaghetti strap tank tops are ones with very narrow straps, large armholes, and a large neck hole, exposing large swaths of your bare chest. These skimpy tank tops are also called string tanks for obvious reasons. Great as gym wear as well as casual wear for the beach, lounging, and outdoor summer festivals. These tanks with tiny strings are popular among gym-going fitness-savvy men.
6. Y-back or racer-back tank top:
Y-back tank tops, which are also called racerback tank tops, have a y-shaped backside, a single narrow strip divided into two even narrower strips that pass over each shoulder. This stylish undershirt was once a part of sportswear among racers and wrestlers and is now popular as fashionable outerwear for men. A Y-back tank top exposes most of the back and often has thin straps just like the spaghetti strap tank top.
7. Side slashed/ side-split tank top:
The name is quite descriptive, a side-slashed tank top is also called a side-split tank top. These are side-open workout tank tops characterized by deep side cuts. These relaxed features of this style are the reason why they are one of the comfiest workout wear. As a casual wear choice, side slashed tanks are one of the most favorite tops for gym-going fitness-conscious athletic guys.
8. Side-slashed tank tee:
A slight variation from the standard tank tee that characterizes a side-slashed tank is wide arm-holes that extend all the way down to the waist, exposing the sides of the torso. A tank top with deep side cuts or open sides is a good alternative for a common tee to wear for workouts. A side slashed tank tee is one of the most popular gym-wear athletic shirts for men all because of the preppy style it offers.
9. Sheer tank top/ mesh tank top:
A sheer tank top or a mesh tank top is the next entry in our list of one of the sexiest shirts a man can own. A sheer tank top is a more daring and revealing version of these shirts, they are made of see-through fabrics or mesh fabric. Mesh tanks can be used on occasions like workouts, clubs, parties, yoga, and other occasions as casual wear.
10. Hooded tank:
A hooded tank is basically a tank top with a hood, it can be a tank tee with a hood as well or a hoodie without sleeves. Hooded tanks can be with or without strings, and they can either be zip-up or pullover. A sleeveless hoodie is something that can be the coolest addition to your summer casual repertoire. Great with both shorts and pants, a sleeveless hoodie is a versatile top that can be used in a number of ways.
11. Henley tank top:
A Henley tank top is simply a sleeveless Henley tee or a sleeveless and collarless polo shirt. A Henley tank top features a three to five inches long front placket that has buttons. A Henley tank top is a good variation and brings extra edginess to your usual gym wear. Henley tanks are great to pair with denim shorts and skinny jeans to form some cool casual summer outfits.
12. Ringer tank top:
A ringer tank top, just like a ringer tee, has bands of contrasting colors at the borders of arm-holes and neckline. A tank top with necklines and armholes with contrasting binding is a popular version of tank tops, they are popular for their versatility and style. A ringer tank top can be worn with a number of bottoms, there are more options available to you to mix and match different components of your summer outfits.
13. Printed tank top:
A printed tank top typically features prints, any tank top with prints, decorative designs and patterns, graphics, and logos is a printed tank top. This type of tank top is popular as a fashion statement.
14. Turtle neck/mock neck tank top:
As the name suggests, a sleeveless turtleneck is the next type on our list. This type of tank top features a round tube-like collar. Collars in this type of tank top are not usually foldable, smaller standing collars are trendier, like those on a mock neck shirt.
15. Cowl neck tank top:
A cowl neck is a tank top with a loose drape with wide folds. This type of tank top was once considered feminine but it's no more the case now. Men also wear this type of tank top and it looks good on them.
FAQ:
Are tank tops for guys?
Men have been wearing sleeveless garments for ages. Romans used to wear a kind of sleeveless tunic centuries ago. Sleeveless undershirts gradually became accepted as outerwear in warmer weather for men. There is an increasing trend among urban men to take good care of their bodies and physiques, gym-going and working out are now included in the list of good habits a man should adopt. Athleisure styles of clothing are growing in popularity, athletic shirts and tank tops are viewed as must-haves for men. A modern urban guy needs to have a good collection of stylish tanks to get dressed with confidence for the now-obligatory gym and workout routines.
Do tank tops look good on men?
This is the question often asked by men who want to give this skimpy revealing shirt a try. The answer is of course yes. Yes, men do look great in their figure-hugging muscle-exposing tank tops. Men can look even better in their tanks if they work a little bit harder on their bodies. But this doesn't mean you have to have Dwayne Johnson The Rock's triceps and eight packs to rock in your tank tops. You only need a little bit of care and confidence to look great in them, you can certainly take your guns out when the sun's out and all you need is confidence in your body.
Is there a difference between a man's tank top and a woman's tank top?
Men's tank tops differ from those of women in some ways, and in other ways, they are quite similar. Women's tank tops almost always have well-defined necklines and they are kept less deep than those of men's. Women's tank tops are more silhouetted and curvaceous whereas men's tanks are more revealing and expose more flesh. Women's tanks are sewn in a way to allow more space at the chest for the bust, and they have little fabric at the back. Men's tank tops allow them to show off their nipples 😉, but that's not the case with women's tanks, this is perhaps the most important difference!
What should a guy wear with a tank top?
Tank tops can be worn in a number of ways and they are one of the easiest shirts and tops to style. Tank tops can be worn with track pants, joggers, and gym shorts. For casual wear, you can wear them with jeans, chinos, and denim shorts for a relaxed look outdoors on sunny days.
Is any sleeveless shirt a tank top?
The answer is both yes and no. If you wear a sleeveless hoodie over a tee, then your sleeveless hoodie is not a tank top, it's just a hoodie without sleeves. But if you wear it next to your skin, then a sleeveless hoodie is a hooded tank! Any sleeveless top you wear and your arms remain uncovered, call it a tank top without any hesitation.
Why is a tank top called a tank top?
Tank tops originated as swimwear for women in the 1930s in the USA. Those days swimming pools were sometimes called tanks, so tank tops were simply the tops you wore while swimming in the tank. The term gained widespread popularity in the 1960s and 70s and the term hasn't lost its currency as yet.
What is the difference between a wife beater and a tank top?
Wife beater, an ugly term it is, is now used sometimes for a white-colored undershirt. In other words, a white tank top is sometimes called a wife beater. Some people wrongly called the same shirt as the white beater, an equally obnoxious but incorrect term.