31 classy outfits with blazers and shorts for men.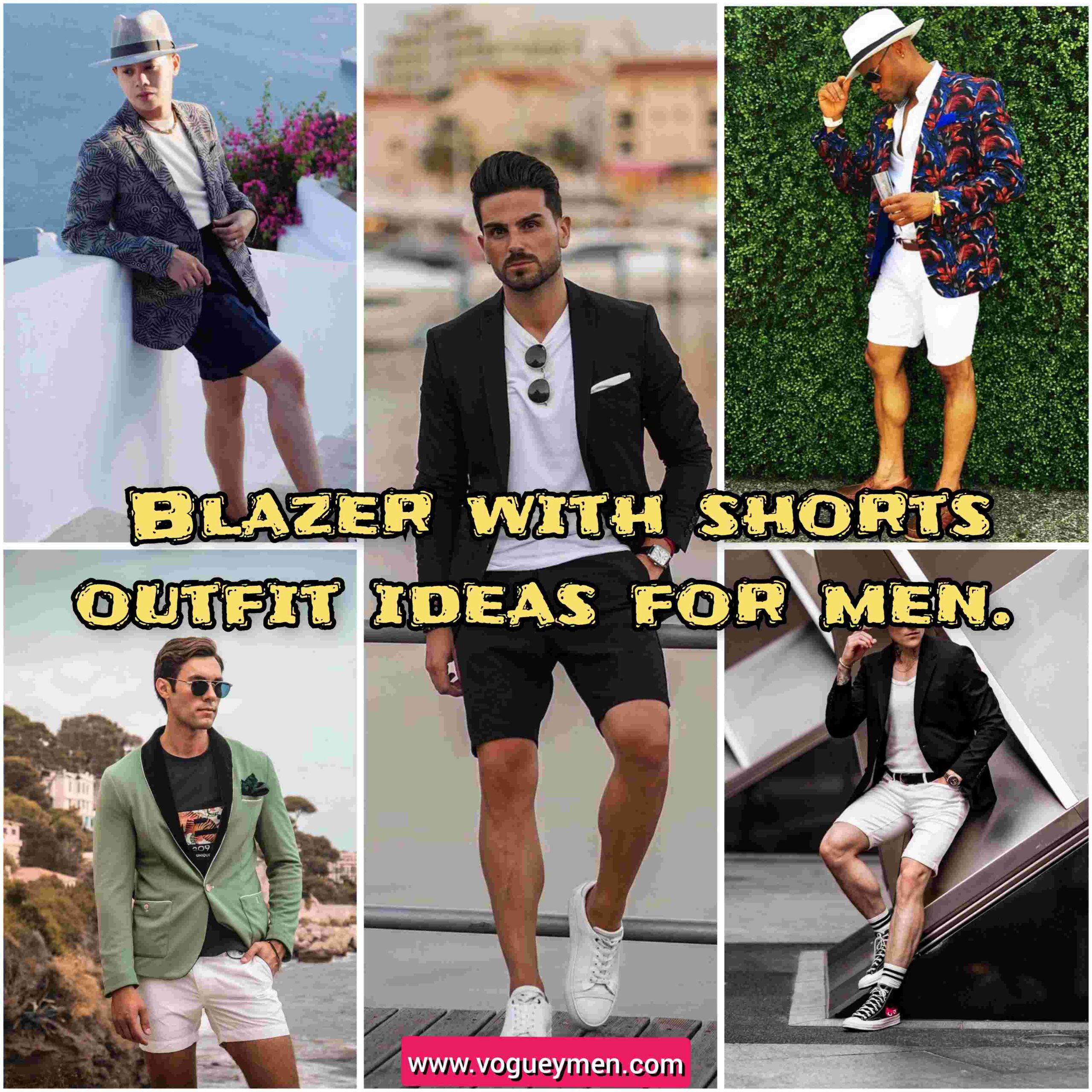 Blazers and shorts are back, but they are back in a more casual, carefree, and refreshingly cool way. This classy combo is for guys who are not afraid to show off their quads (a bit of skin) and some class in a slightly smarter and dressier way. It can be a blazer-shorts suit with matching pieces or a combo of separates. If you are wondering how to team up a pair of dress shorts with a blazer the right way, read on, we'll discuss that with some details and later on in the article, we'll be introducing you to some outfits with blazers and shorts for men that work amazingly well for every guy. 
How do you wear a blazer with shorts:
You have to choose a blazer that fits you just fine, a tailored and fitted blazer of the right length will make this outfit look the way it should look on you. The same is true for shorts. Shorts need to be of proper length and fit. 5 inches or 7 inches, whichever length you choose, the shorts should end just above your knees, when standing they should end 2 inches above your knee.  
When looking for a sleek and streamlined silhouette, you should keep the blazer and shorts of the same color or in different shades of the same color. Go for contrast to have some fun with your casual outfits with blazers and shorts.
The shirts:
This outfit scheme is for off-duty mild summer or sunny spring days, it's essentially smart casual. You can layer a button-down, t-shirt, hoodie, sweatshirt, or denim button-down under the jacket. Tees top the list of shirts you use with this combo, they are the easiest to style and fit in perfectly as they tend to tone down the formal aura of the blazer. A polo shirt that's a unique blend of tee and the button-down, works perfectly with a blazer and shorts combo. A crisp polo in neutral hues should be the shirt of your choice when looking for a slightly smarter and dressier look. A button-down shirt can be layered under a blazer, but be sure to use the casual ones, the ones that go well with your blazer. Use printed button-downs, tropical prints for example, and other fancier versions only when you are using blazers in solid and earthy tones and not with the floral print blazers.
The shoes:
What shoes can you wear with blazer-shorts?  Minimal white sneakers top the list of your options with any casual summer outfit and a blazer and shorts combo is no exception. They will work with every outfit and you can make them look good by using a white tee or any other white shirt. They should be your default footwear choice when using white shorts. Other casual slip-ons like espadrilles, casual loafers, slip-on sneakers, and leather sandals work well with super casual blazer shorts combos to spend your summer vacays in style. When styling your outfit for a slightly dressier fashion, use suede leather loafers in black or shades of brown. Tassel loafers, mocs, and boat shoes are perfect options for a smarter blazer with shorts outfits for men.  
Making the outfit look better on you:
Mind the fit, choose the right fabric, and don't shy away from splurging on quality. Coordinating the pieces, accessorizing, and wearing them with confidence is the key to looking good in a blazer shorts combo. Shorts need to be of proper length, a couple of inches past your mid-thighs when sitting is a perfect benchmark to determine the right fit. You don't want to expose more skin than needed and end up looking like a doofus. A blazer or sports jacket needs to be well-fitted at the shoulders and of proper length. As a rule, it's better to opt for a more fitted but short-length blazer with longer shorts to balance out the look. Paying some attention to the deets can go a long way in elevating your style game. Use a shirt that complements the blazer you are using and go for shorts in contrasting colors. Similarly, pay some attention to matching your shoes to the outfit for the best results. It's always better to use those ankle-length sneaker socks they'll make your legs look longer and will create an on-trend shorts outfit. When using a floral print blazer, try on a pair of shorts that complement the blazer in shades. The sport coat should remain at the center of attention so using shorts in neutrals and earthy tones is your best bet.   
5 key takeaways: 
1.  Choose the right length and fit for the blazer. 
2. You should go for slightly longer shorts only when they are somewhat baggy.
3.   Stick to minimal sneakers, espadrilles, and open shoes for super casual outfits as a beach and resort wear option. For a somewhat dressier look go for suede loafers in earthy tones.
4.  Avoid shorts that are too long and too skinny, likewise avoid shorts that are too short and baggy at the same time.
5.  Stick to solid colors when it comes to shorts, earthy tones, and neutrals work best. You can go bold with the blazer, you can go for floral prints and patterns. But avoid heavy fabrics like tweed and patterns that are too dressy like plaid and houndstooth.
6.  Use pocket squares that complement the blazers and go for sunglasses to spice up the look. Consider Bucket hats, and other accessories that are somewhat functional and also spruce up your style at the same time.
31 outfits with blazers and shorts
1. Going dressy and preppy with a blazer and shorts combo:
Styling these combos in a dressy way has been around for decades. Once reserved for the school boys as a uniform, the short suit has now entered into men's smart casual wardrobe. A short suit with a T-shirt is the most modern way to rock this outfit, go for a white tee and a pair of white sneakers with this suit to effortlessly upgrade this iconic getup. Have a look at these outfit ideas to spark your sartorial imagination.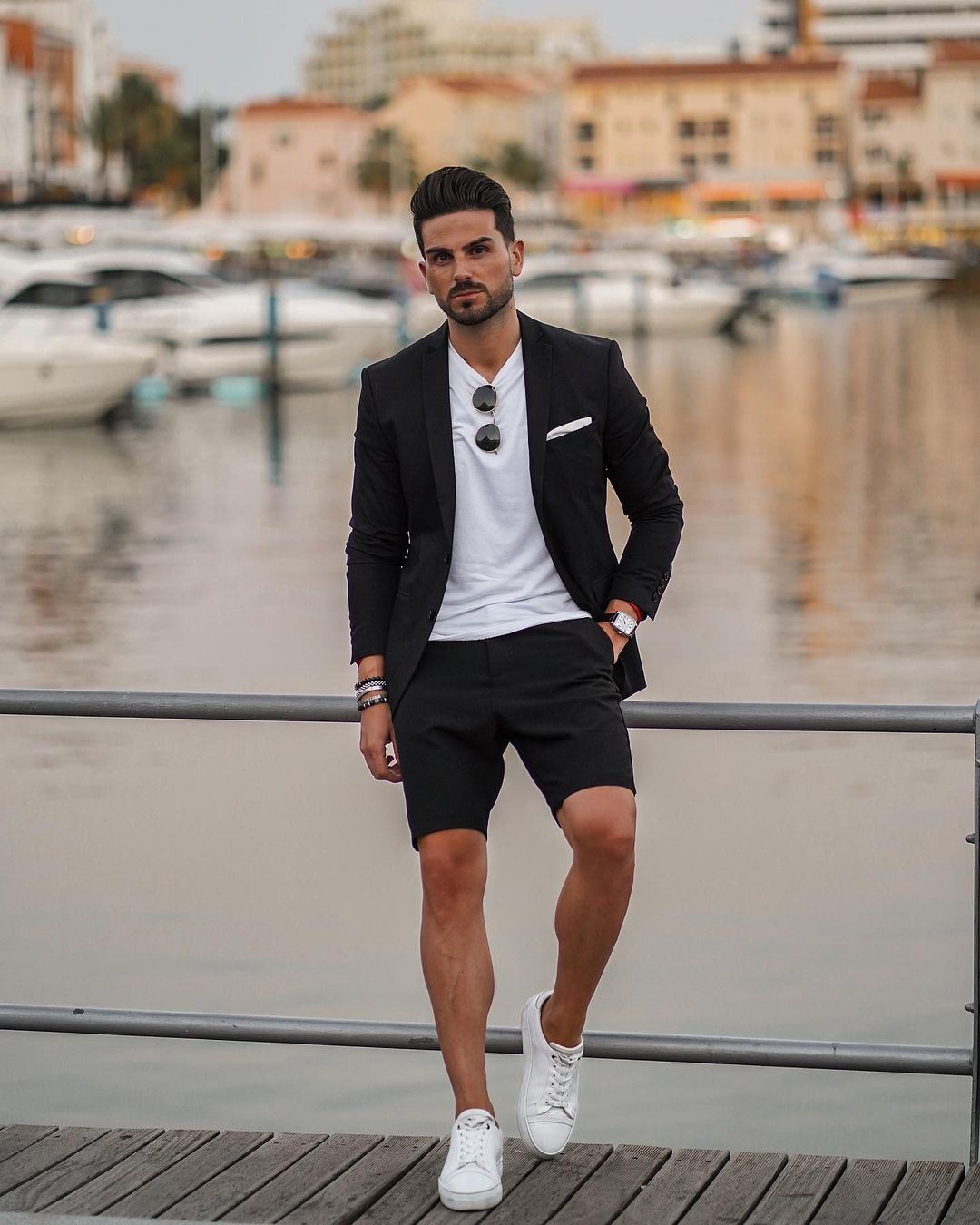 Blazers with shorts outfits for men, The chic aesthetic:
A crisp blazer layered over a polo shirt, tee, or button-down with tailored shorts and a pair of smart loafers or sneakers together is a perfect recipe to create a casual chic aesthetic. Separates work well in solid hues, patterned blazers should be layered over neutral bases to keep things minimal.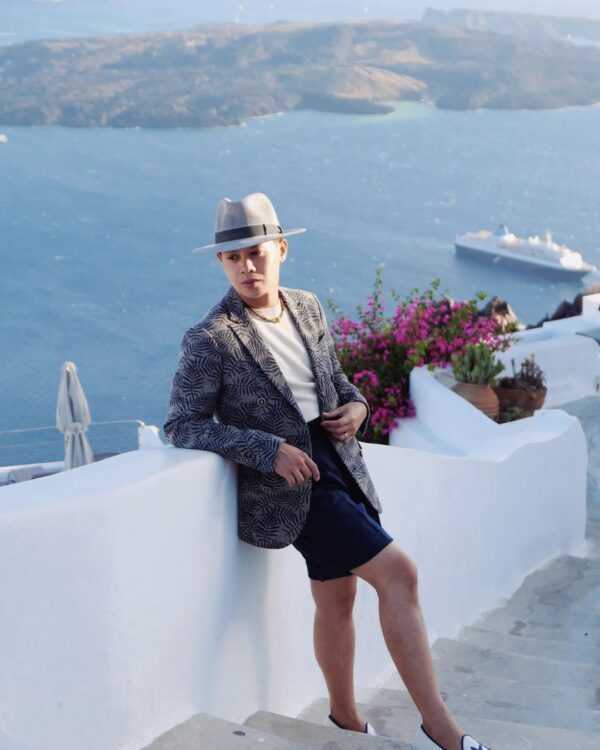 The resort chic or casual street style take:
A blazer-shorts combo is suitable as a casual outfit when enjoying your quality time at a resort or just a casual stroll down the street. These are some examples of these iconic shorts and blazer outfits. You can create a street style statement in so many ways, if you are a fan of hoodies, just layer one under a sport jacket and pair it with shorts, you have a look worthy of a true street style fashionista.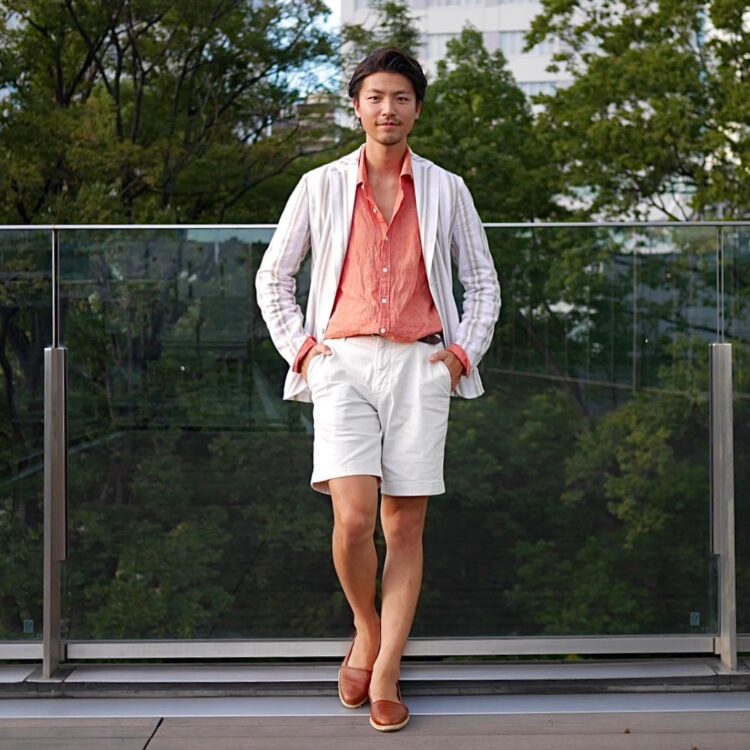 Blazer with shorts outfits, the bold, bright, and bohemian take:  
Now these outfits will strike a chord with you if dressing bold and bohemian is your cup of tea, whether you perennially use bold colors and patterns or opt for them on occasions that elevate your mood. So as a fan of bold and bright patterns, prints, and colors, these outfits with blazers and shorts will definitely pique your interest and will help you dress in a more expressive way.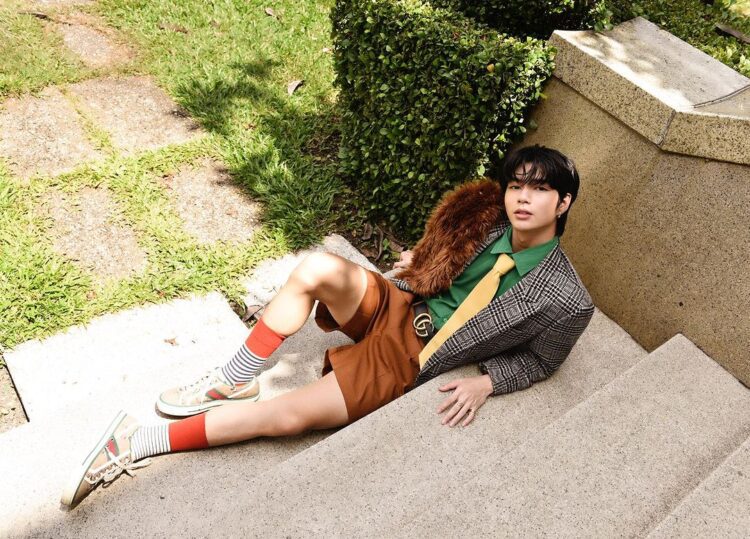 Can I wear a blazer with denim shorts? Hell yeah!
Denim shorts with a blazer? Well, you can combine these two garbs that apparently seem to be poles apart in terms of utility and style. Here are some denim shorts outfits with a blazer on top. If you are a fan of denim shorts and believe in spending the sunny summer days in style, these are the outfit ideas for you.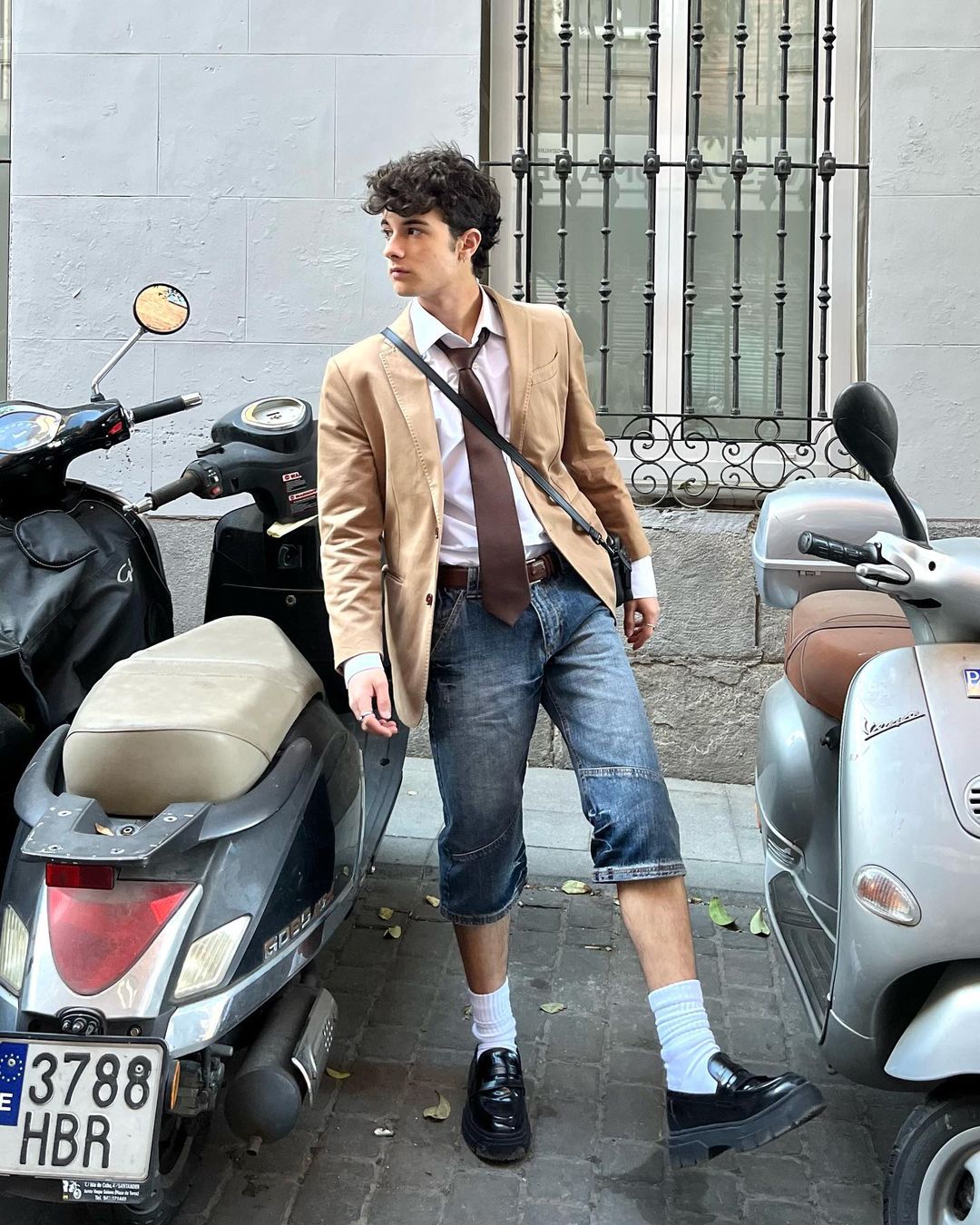 The ultra-casual take, with camouflage shorts: 
If you wanna go ultra casual with one of these blazers with shorts outfits, why not replace your usual shorts with a quirky pair of camouflage shorts? It definitely is a perfect way to add some personal touch to this combo, you can add some accessories like a fedora or a camo baseball cap to finish up the look in style.
The beach vibes: 
These combos are for the beach, what a formal suit is for the office! You already know that a casual blazer for the beach is something that's becoming increasingly trendy. If you invest in a stylish bleach blazer it will definitely help you spend your fun moments stylishly at your favorite beach.