10 jackets and coats that always go well with jeans.
Denim jeans are by far the most popular clothing choice for men.  And if you are a guy who lives in his jeans then you must know how to rev up your "jeaned look" by trying on different types of jackets.  Donning jeans in summer is simple enough to be called a piece of cake, just team any pair of jeans with your white sneakers and throw on a white tee and voila! You have an effortlessly stylish outfit to rock throughout the summer. But styling a pair of jeans in fall or winter is a whole new ball game for most of us because of all the layering and mixing and matching involved. The game changer here in creating stylish winter/fall outfits with jeans is the choice of layering pieces, footwear, and jackets.  Jackets are going to be at the front and center of your whole winter jeans outfit game.  Jackets will be that make-or-break piece in your winter wardrobe; these jackets just cannot be underplayed!   
No matter what type, style, or wash of jeans you prefer, you can improve on the look by choosing the right type of jacket and layer it over the right type of tees, turtlenecks, and hoodies.  This makes us ask what jackets go well with jeans. The definitive answer is any of the following 10 types of jackets and coats that you can layer and color-coordinate with the rest of the elements of your wardrobe. Let's go ahead with our list of 10 jackets that you can wear with jeans.
1. Blazer jacket or a sports coat:
2. A denim jacket: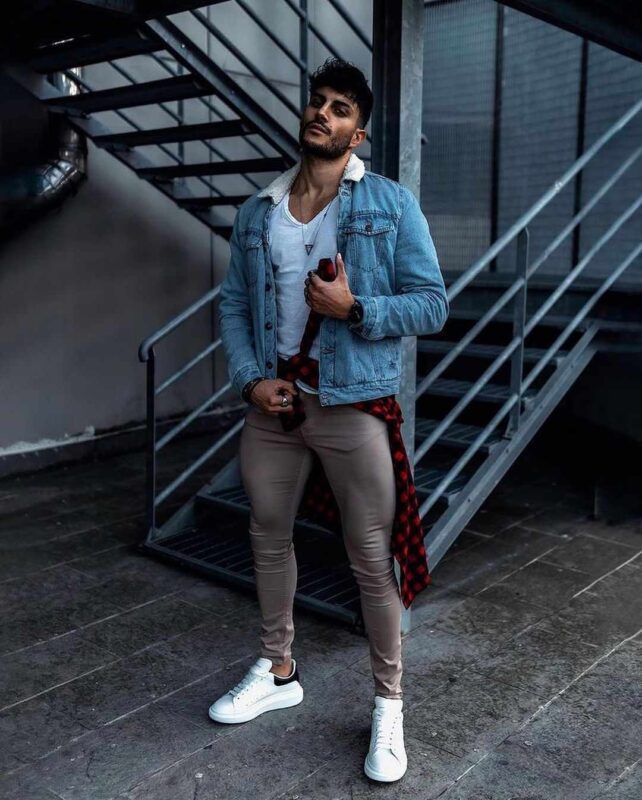 3. Leather biker jacket: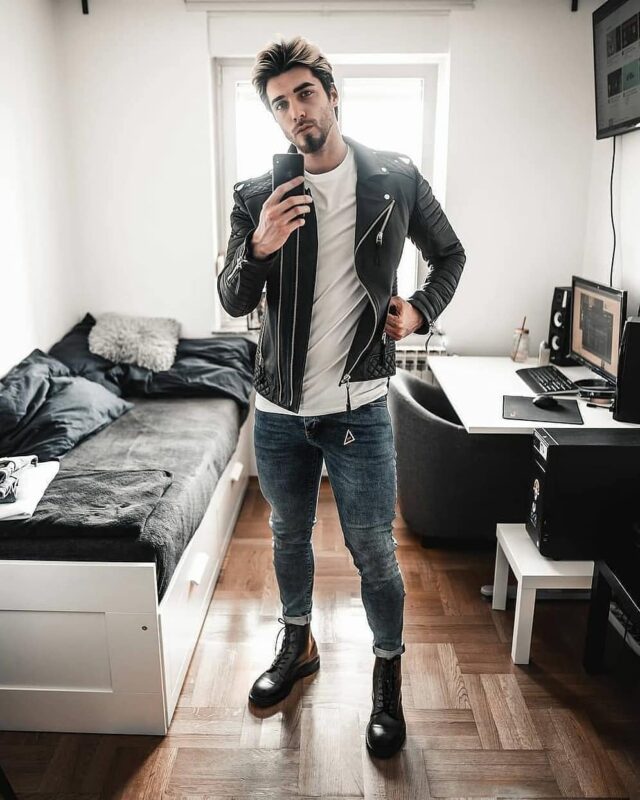 4. A shirt jacket or an overshirt: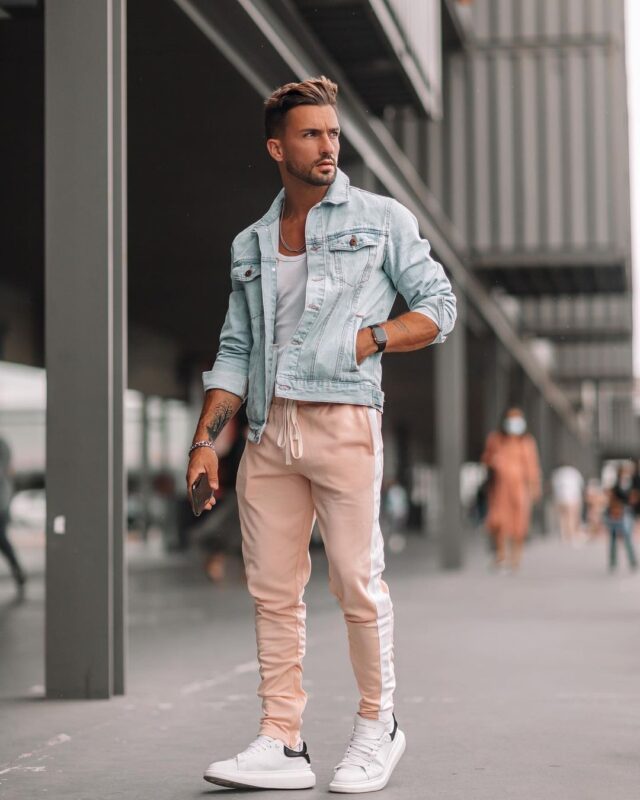 5. A bomber jacket: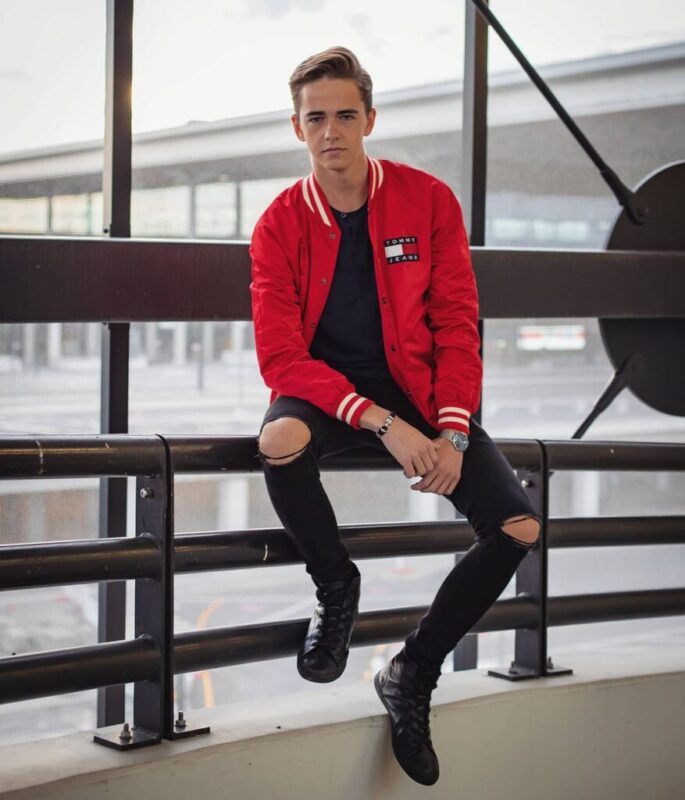 6. A varsity jacket:
7. Shearling suede jacket: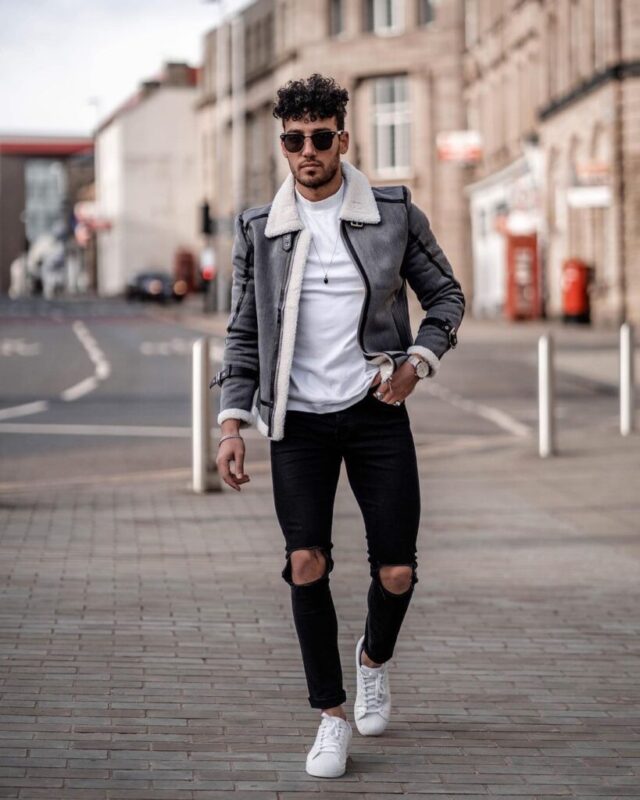 8. A puffer jacket: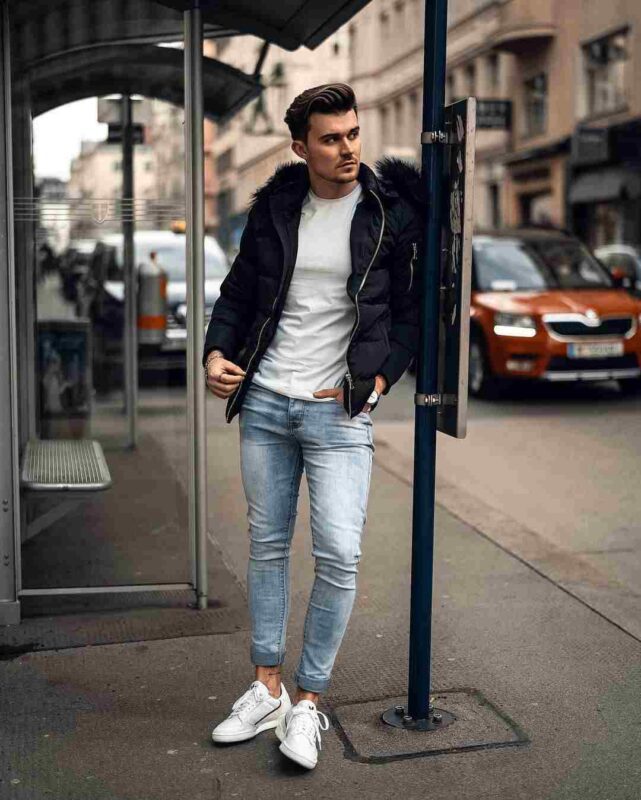 9. A topcoat: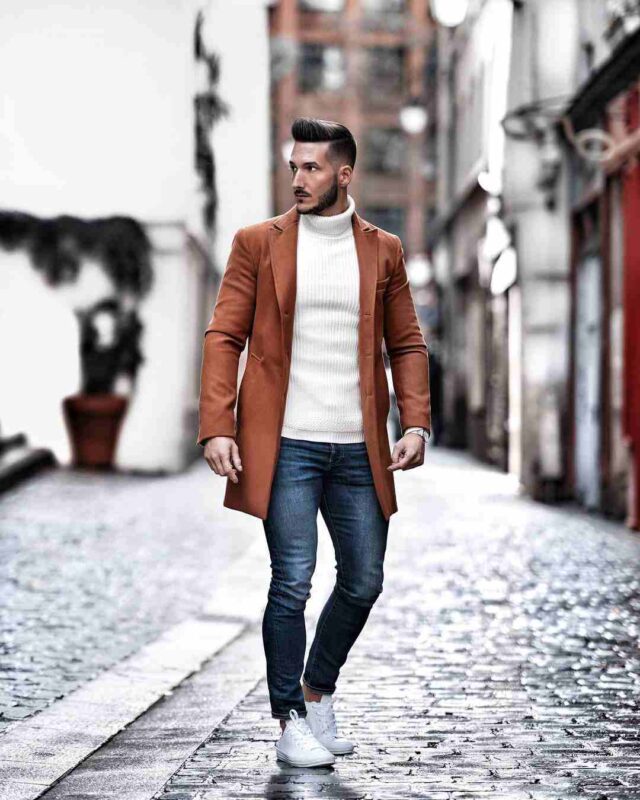 10. A trench coat: