Camouflage pants are one of the men's favorites not only for camping trips and other outdoor activities but as a streetwear option too. These tough military-inspired pants can be part of some very stylish casual outfits. Also called camo pants, camouflage pants can definitely be a welcome change from the routine bottoms you wear like track pants, chinos, jeans, and joggers. But these camo pants can be tricky to style and a small mistake can ruin your look. These 25 camo pants outfit ideas for men will show you the stylish side of these classic men's bottoms. Before moving on to our pick of camo pants outfits let's have a quick rundown on how to wear camo pants.
How to wear camo pants? 
Fit: Camo pants shouldn't be extra baggy, they don't look good, it's an open secret for anyone who has a finger on the pulse of men's fashion. To move with the times, opt for slim-fit and tapered camo pants, they definitely look good on almost everyone. If you want to strike a balance between style and functionality, go for a relaxed fit. With a little attention to the details of styling and mixing and matching, relaxed-fit camo pants can look great. Avoid camo pants that are too long because cuffed camo pants don't look that good. 
Colors: Khaki, beige and green are the classic colors that camouflage garments for men usually come in. Nowadays a pair of camo pants can be found in a variety of brighter colors, like red, purple, etc, but styling these bolder colors is not that easy, so it's better to avoid them in favor of the basic and traditional ones. Sticking to these classic hues will save you from paying extra attention to styling, as they are easy to style and look elegant too. 
What goes with camo pants:
Opt for season-appropriate tops and footwear to pair with your camo pants. In summer, rock the camo pants by pairing them with tees and tank tops. When it comes to the tee shirt colors, solids like black, white, and grey never go wrong with camo pants. Try sneakers and boots that match in color with the tees you are wearing. Plain white sneakers with a white tee worn with camo pants can never go wrong. You can rock your favorite biker jacket, bomber, or even a denim jacket with camo pants when the weather is not that hot. When the weather is cool, pair your favorite hoodie with these camo pants. As for footwear, Chelsea boots, combat boots, sneakers or any athletic shoes go well with a classic pair of camo pants.
Making camo pants look better:
Opt for the tailored fit, accessorize and color-coordinate the ingredients of your outfit to make your camo pants look great. Baseball caps, bucket hats, and sunglasses are some accessories that make them look better. Use your best leather boots or athletic shoes/sneakers with them and pay attention to integrating them into the outfit to make your camo pants outfit even better.
25 camo pants outfit ideas
Outfit idea 1:
Outfit Idea 2:
Outfit Idea 3:
Outfit Idea 4:
Outfit Idea 5:
Outfit Idea 6:
Outfit Idea 7:
Outfit Idea 8:
Outfit Idea 9:
Outfit Idea 10:
Outfit Idea 11:
Outfit Idea 12:
Outfit Idea 13:
Outfit Idea 14:
Outfit Idea 15:
Outfit Idea 16:
Outfit Idea 17:
Outfit Idea 18:
Outfit Idea 19:
Outfit Idea 20:
Outfit Idea 21:
Outfit Idea 22:
Outfit Idea 23:
Outfit Idea 24:
Outfit Idea 25: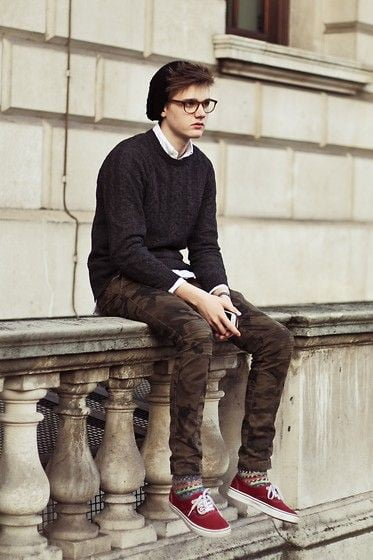 Outfit idea 26: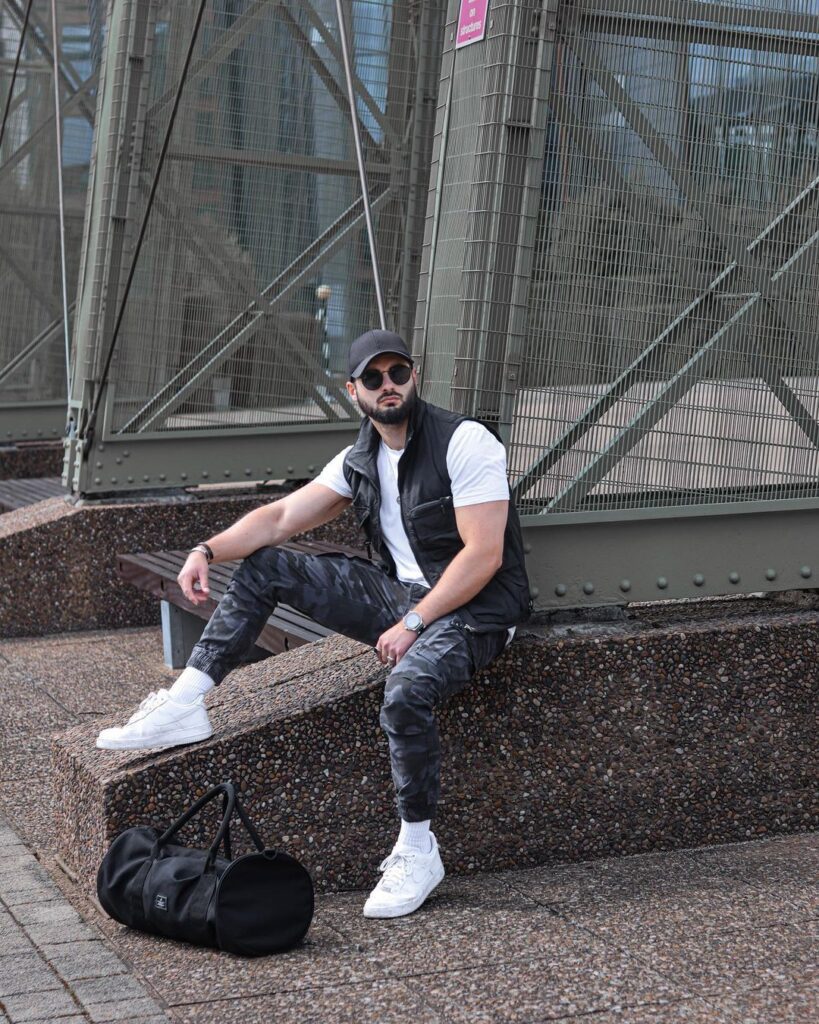 27. Outfit 27: Camo pants with black leather biker jacket.
Outfit idea 28:
Outfit idea 29:
Outfit idea 30: